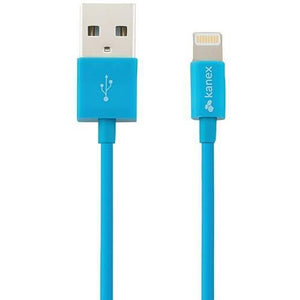 No Wires, Easy to Setup
HomePlug AV Ethernet Bridge
The Kanex Lightning to USB cable connects your iPhone, iPad, or iPod with a Lightning connector to your computer's USB port for syncing and charging. You can also connect to a USB Power Adapter to charge from a wall outlet or car charger.
Kanex Multi-Colour Lightning ChargeSync cables features extra small, very thin, SureFit connectors, which can fit into most cases so that you do not have to worry about removing bulky or extra protective cases.
These 6.3mm connectors can fit into small spaces and are Apple MFi Certified, which means they are made specifically to fit with your iPhone, iPad, and iPod. Expect quality performance and reliability.
Product Highlights
Ultra Slim Connector
Apple MFi Certified
Easy installation