Kitchen Curtains + Counter Styling
A few weeks ago I mentioned on Instagram that I swapped out the curtains in our kitchen from lace to these new ones from Target, and many of you sent me messages saying youd like to see how they look hung up. The sheer white lace weve had for a few years, and while they were very pretty, those curtains were obviously on the more feminine and dainty side. I was ready for a more natural, organic look in the kitchen to warm up all the windows in our little sitting area, and these ivory sheers with an open weave were perfect.
I took the opportunity to restyle some of the kitchen counters as well before photographing everything, and Im excited to show you updated photos of our little farmhouse kitchen!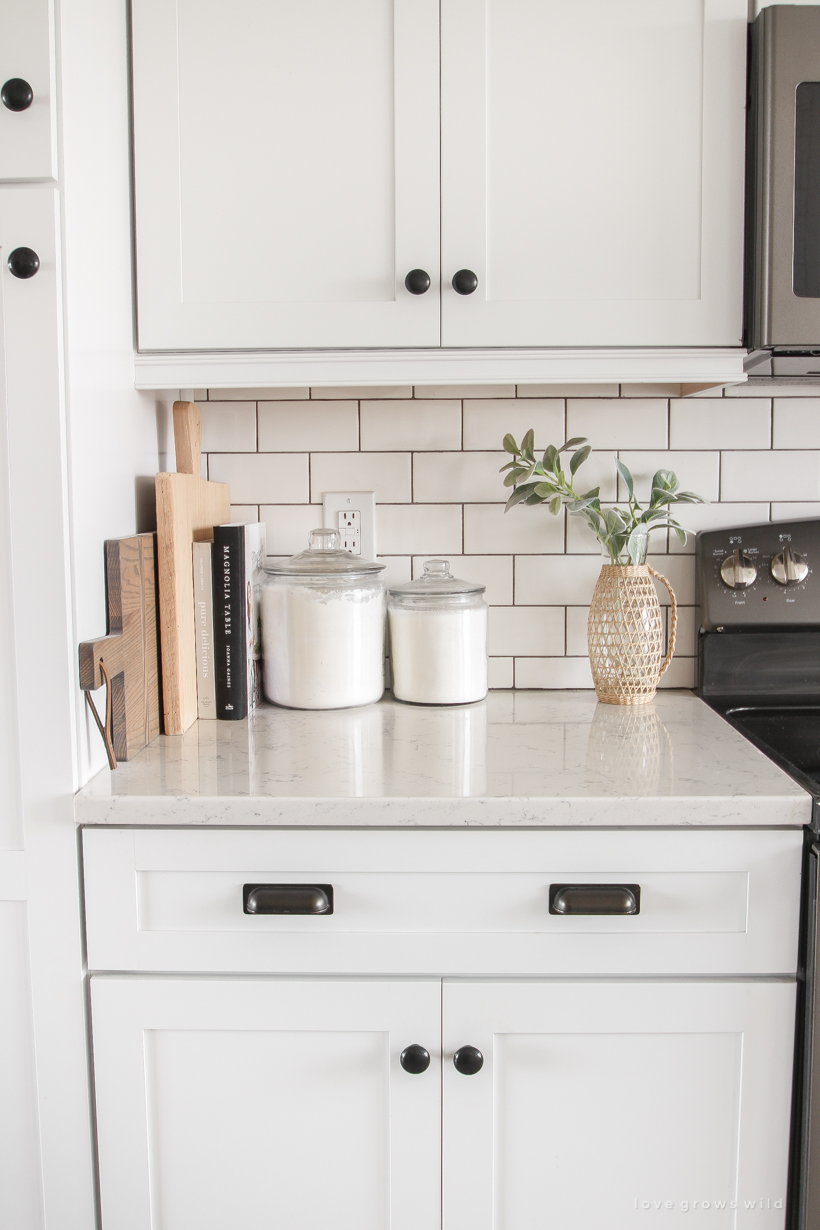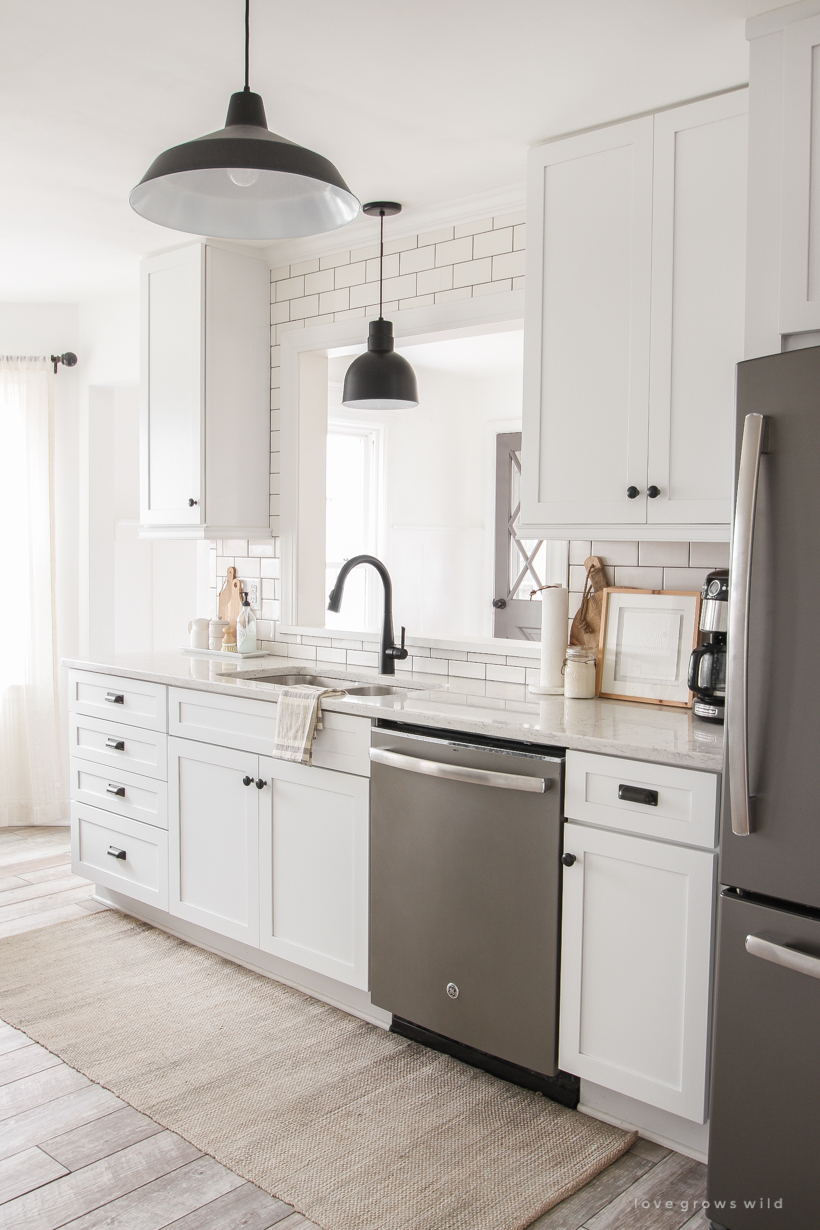 If youre new here, I renovated this kitchen back in 2016, and it completely changed the feel of our home. The kitchen is pretty much in the center of the house and open to several other rooms, so updating this space from dark and dated to bright and modern with classic farmhouse appeal was the biggest change and best money Ive spent. You can see the before and after transformation here.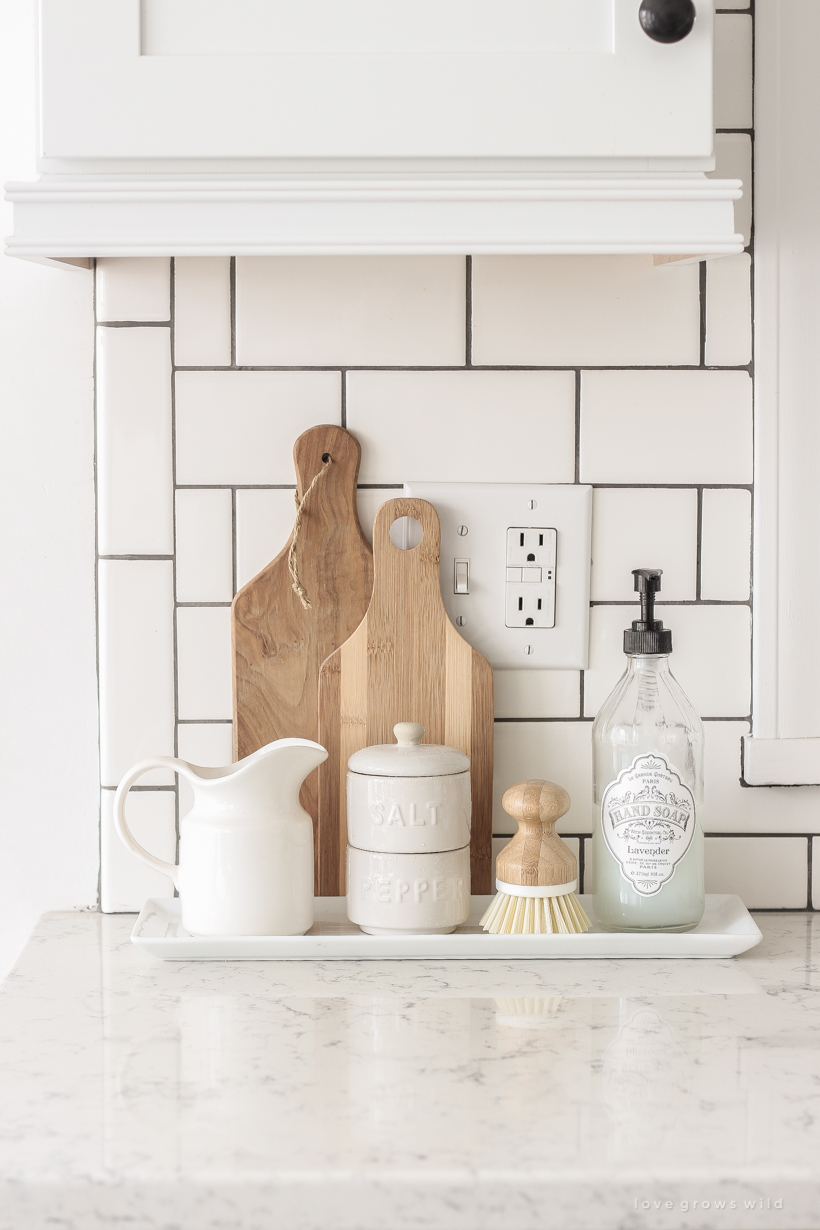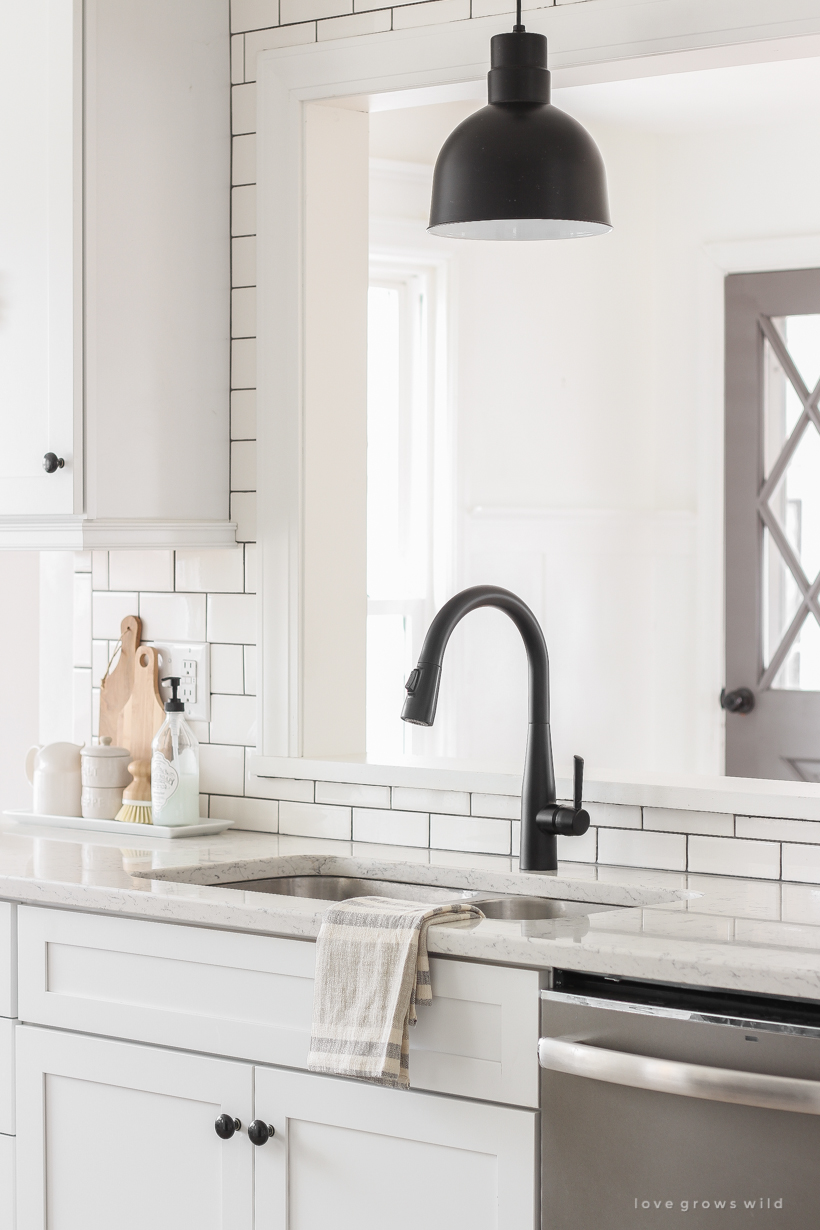 The kitchen is probably my favorite space to style because of all the fun little accessories, but it can be a little tricky to do it in a way that looks sophisticated and not cluttered. I wrote a blog post you can read here where I list 12 easy ways you can style your kitchen counters if you need some additional ideas after youre done here!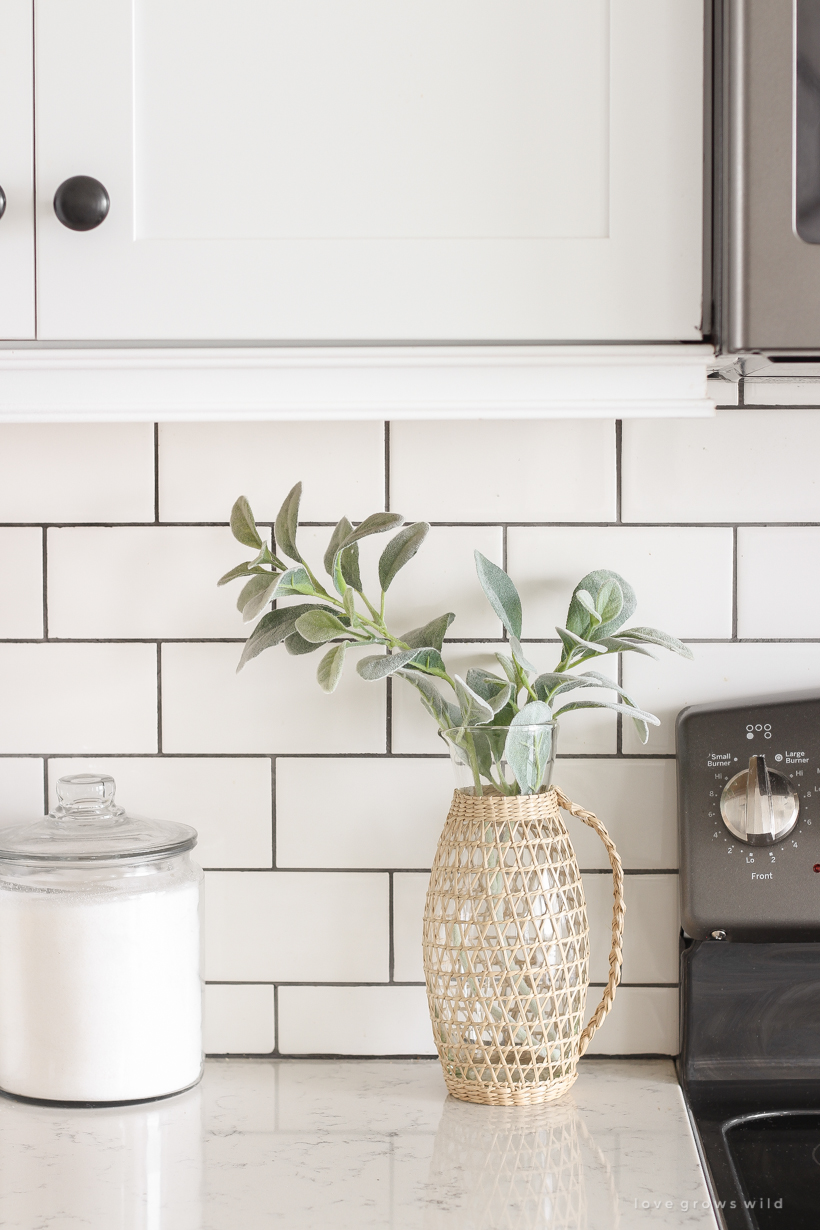 I debated adding bamboo roman shades to the kitchen windows like we have in the living room, but I also love the wide open view of our deck and backyard and all the light that floods into the kitchen. So for now new curtains were the perfect little update to this space.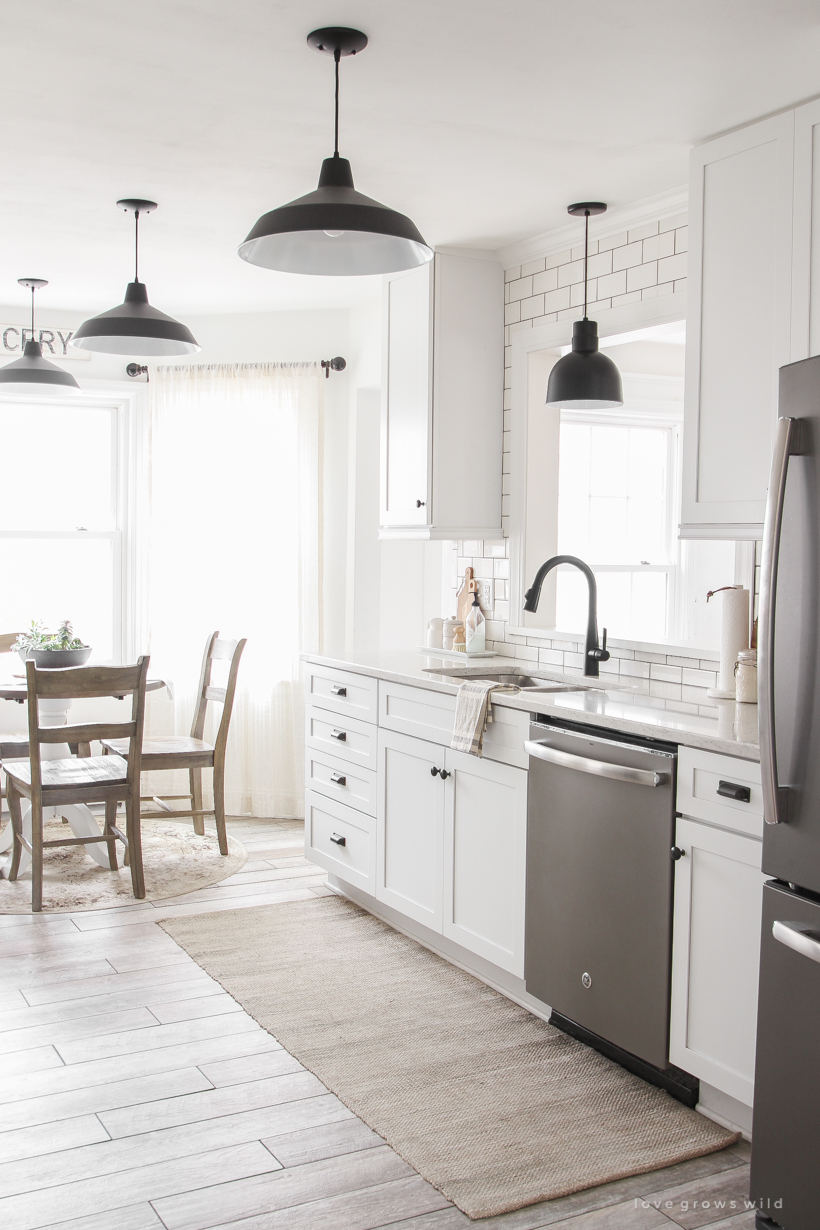 It was hard to photograph the all beautiful details and texture of these curtains, but they have subtle textured stripes and the natural, organic look I was going for.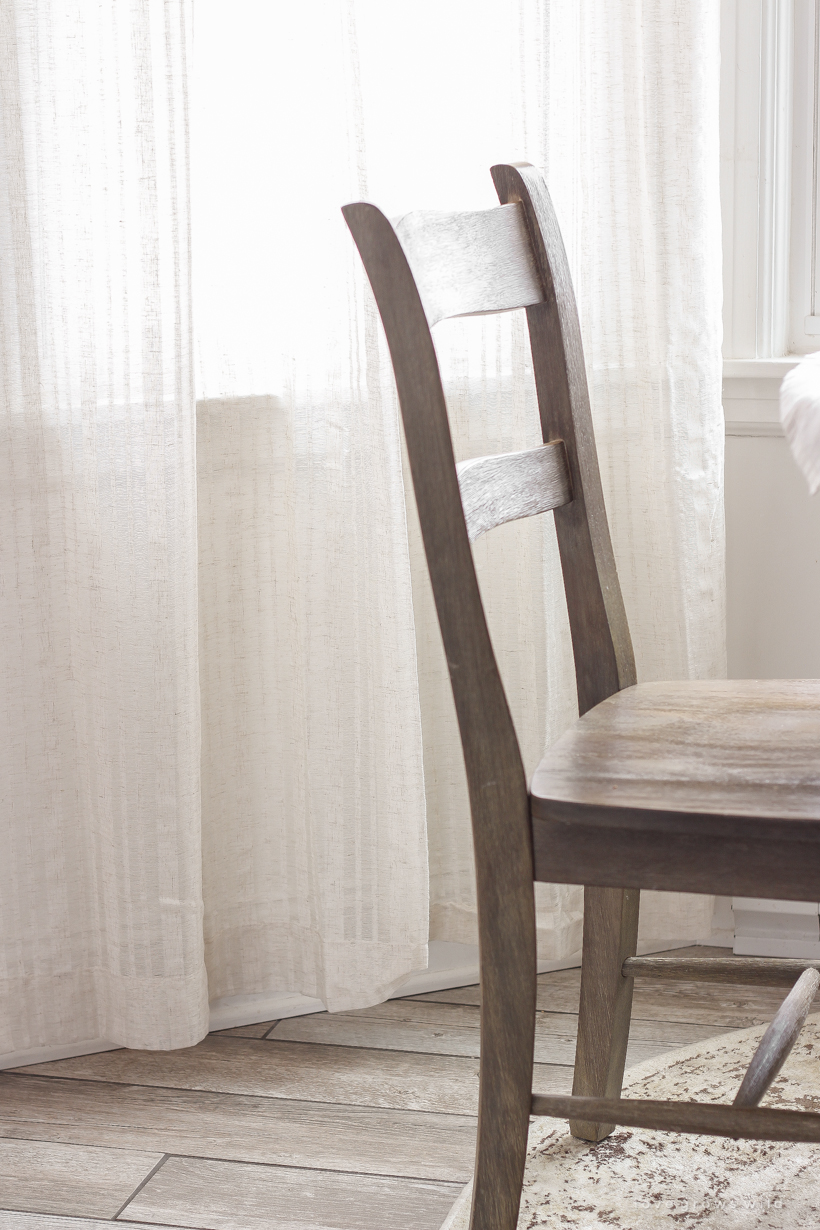 Did you see the Paper Mache Pressed Flower artwork I made a couple weeks ago? The piece of art below was my inspiration for that DIY, and even though this one came from Target awhile back, the project I recreated turned out even better with tons of delicate texture inspired by nature.
I almost always have a candle burning in the kitchen, and right now I am obsessed with the new Lavender Vanilla candle from Antique Candle Co. It smells so fresh and clean for spring and gives me the feeling of being at a relaxing spa. Every once in awhile they do a release of candles poured into antique containers, which is where I snagged the antique mason jar candle in the photo below.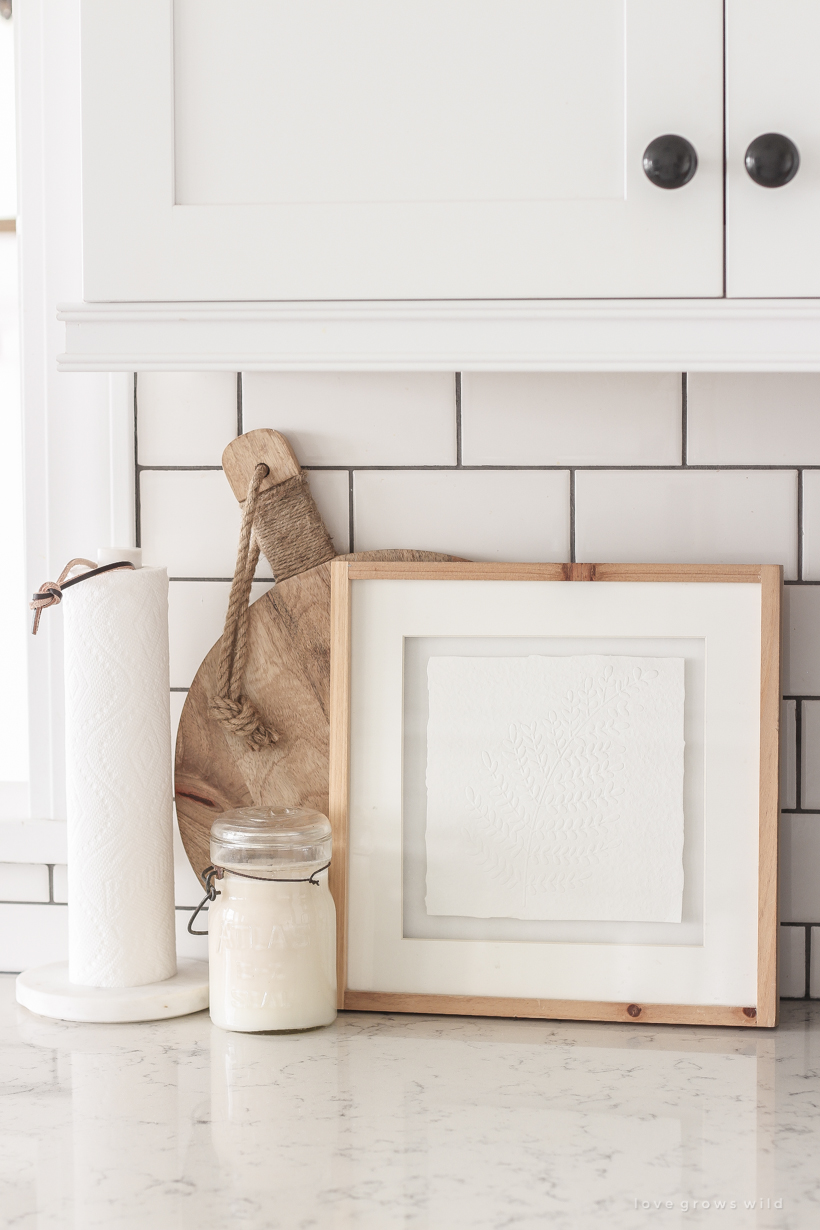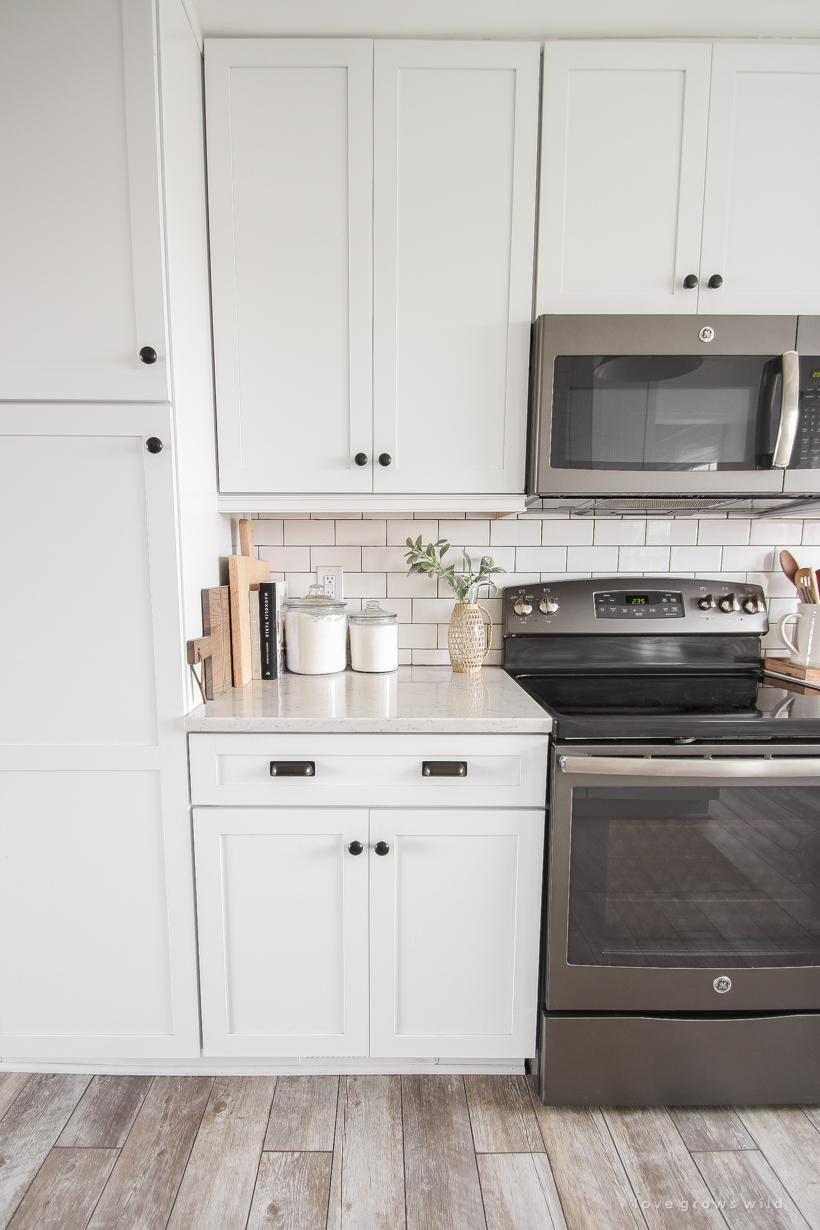 My little niece gave me these precious French bulldog salt + pepper shakers (I believe they were from Target) for Christmas a few years ago, and they are one of my favorite accessories in the kitchen. You all know I have a big soft spot in my heart for Frenchies. I love collecting wooden spoons when I come across them and placing them in a pretty pitcher or crock by the stove. And wooden trays are great for organizing kitchen accessories so your counters dont start to look cluttered. Especially in my all white kitchen, touches of wood from cutting boards, trays, and utensils help warm up what could be a cold space.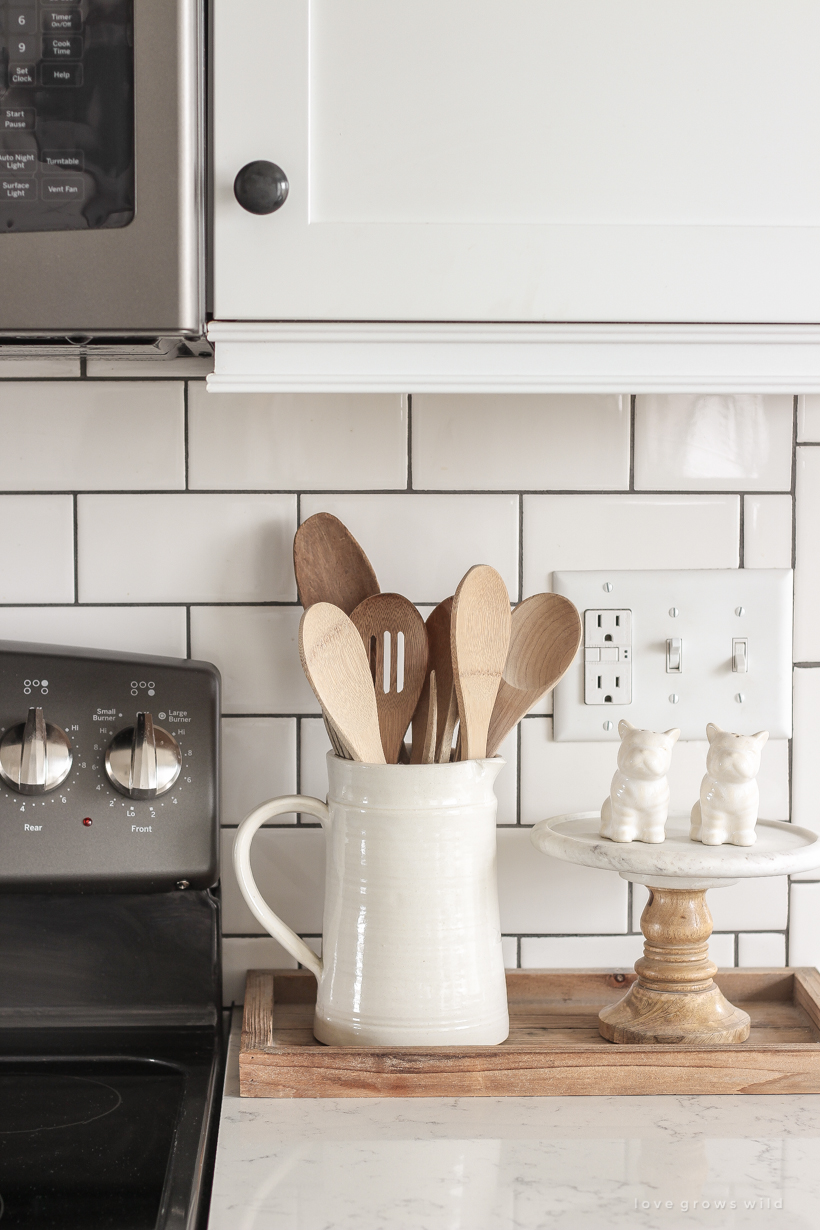 This view of the door through the kitchen will always be my favorite. The door was original to the house, and I painted it with Rust-Oleum door paint mixed in the color rustic pewter several years ago.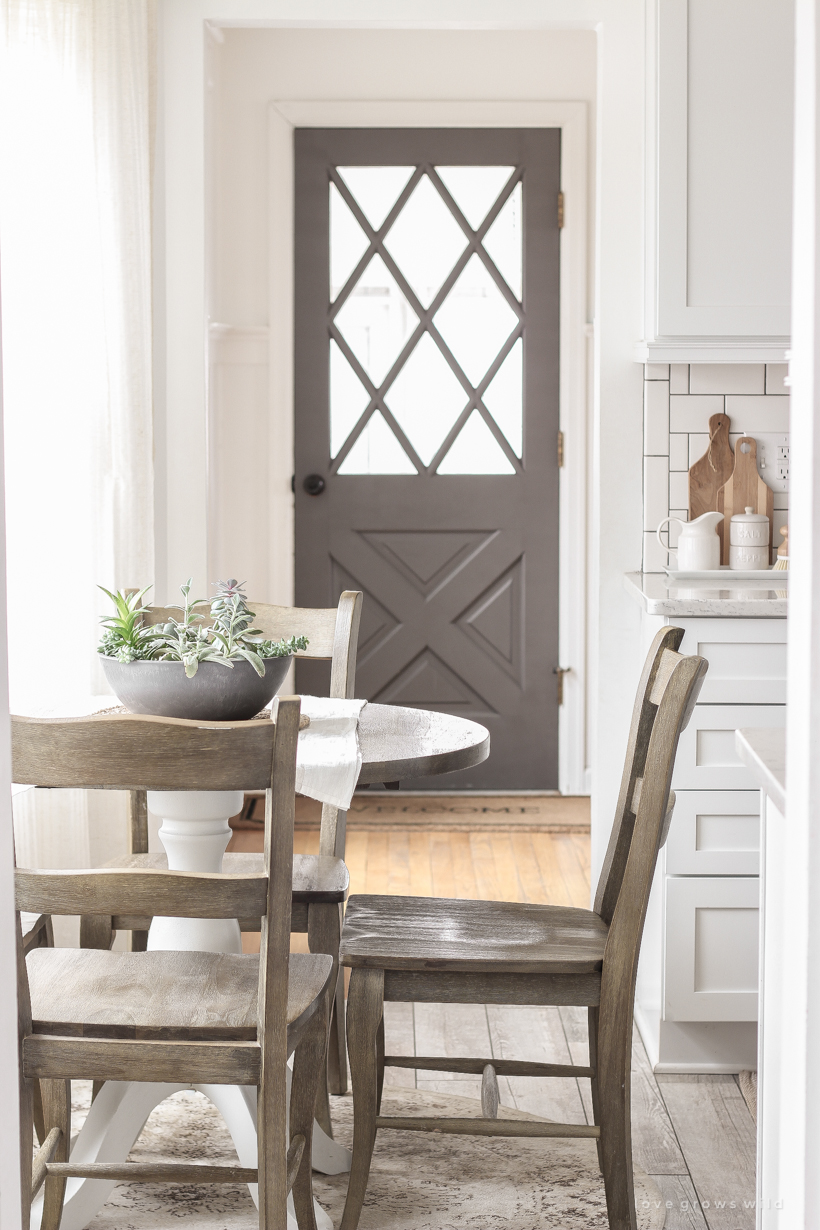 I have a full source list at the end of this post, but many of the items I used to style our kitchen are either thrifted, from Target, World Market, or from my shop, Love Grows Wild Market. Kitchen accessories (like the little stacked salt and pepper pots below) are some of my favorite items to get in at the shop, and I have a whole section dedicated to just that.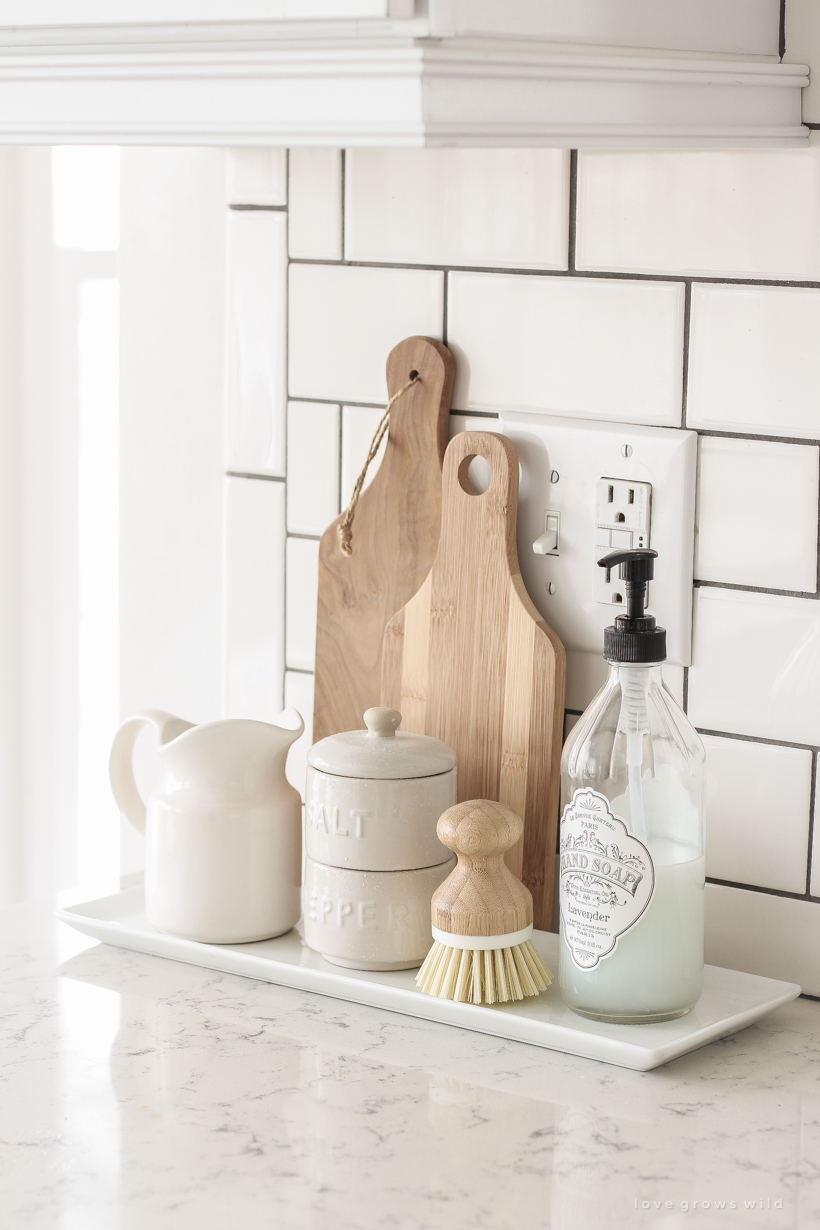 My little crumb catcher is never far from the kitchen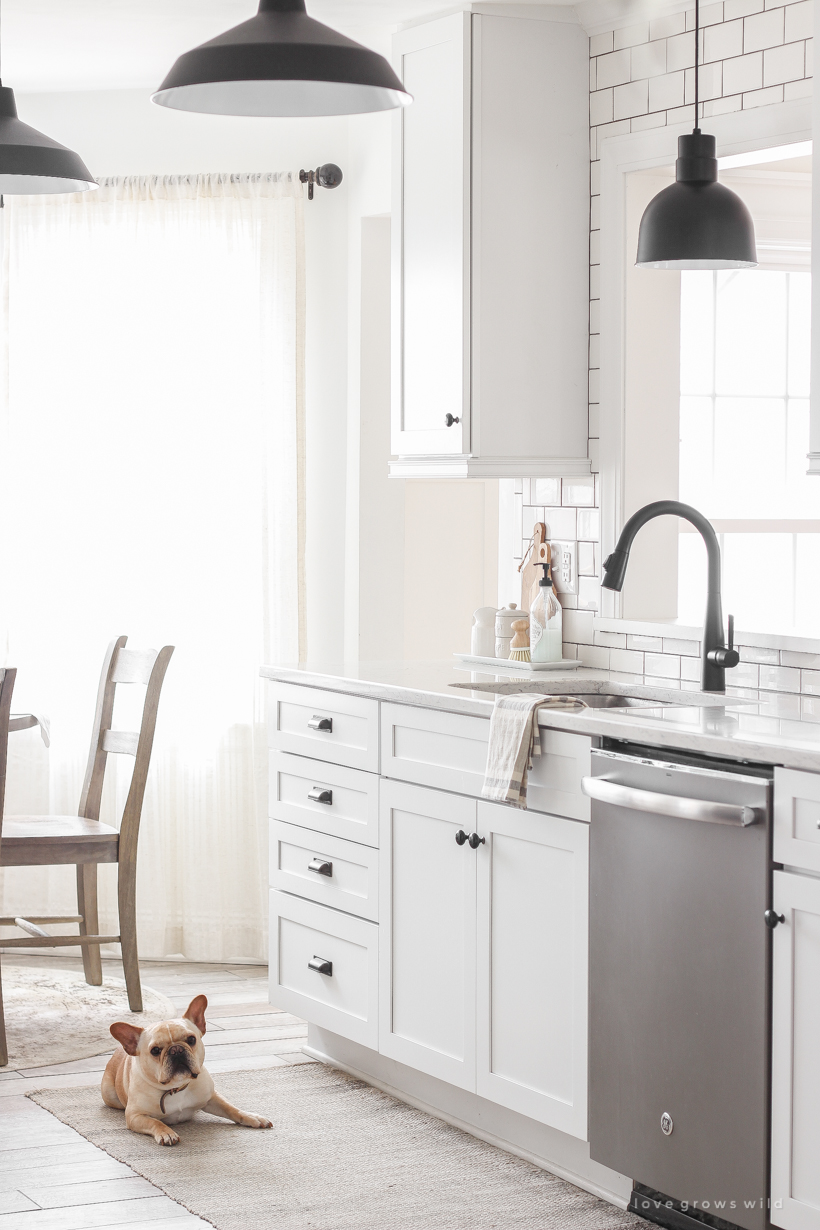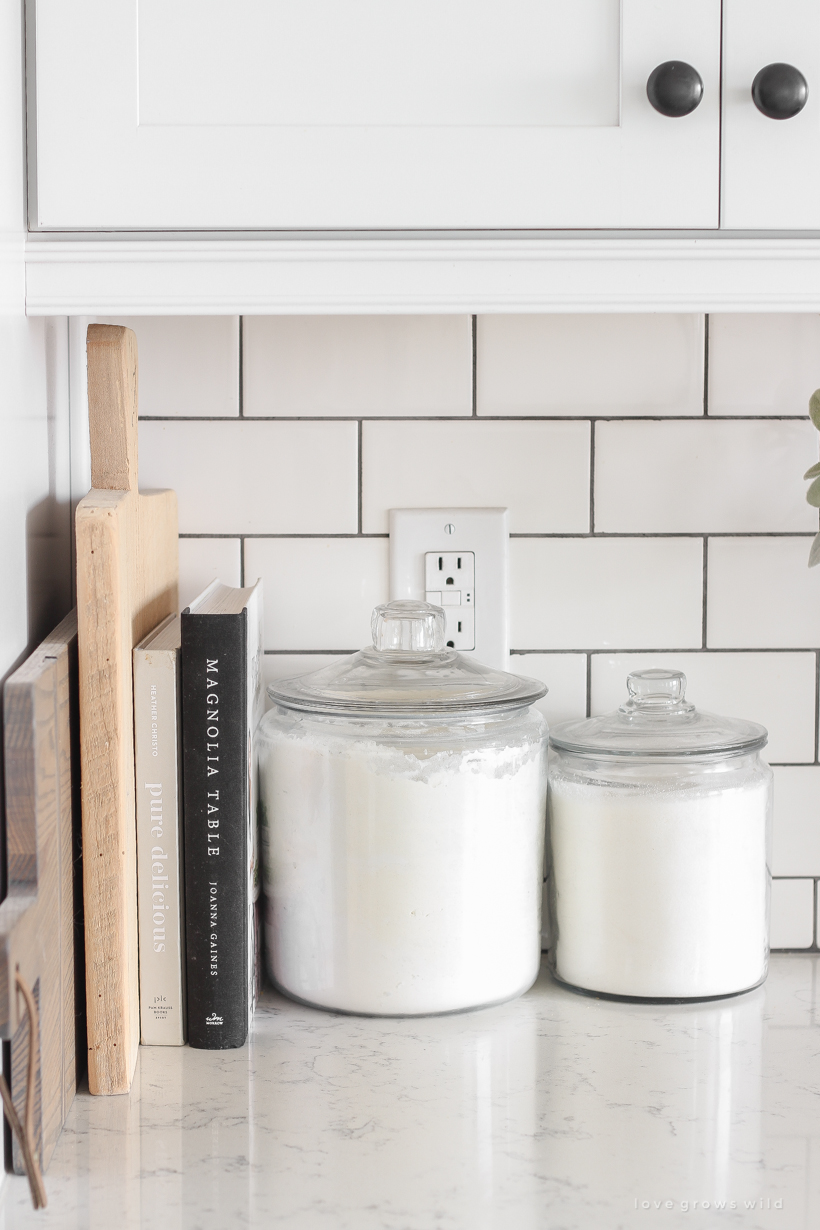 Do you remember the Succulent Bowl Centerpieces I made last summer? I have this one in my kitchen now soaking up the sunshine, and I cant believe how much it has grown over the last 6 months!
To see my succulent care tips, click here.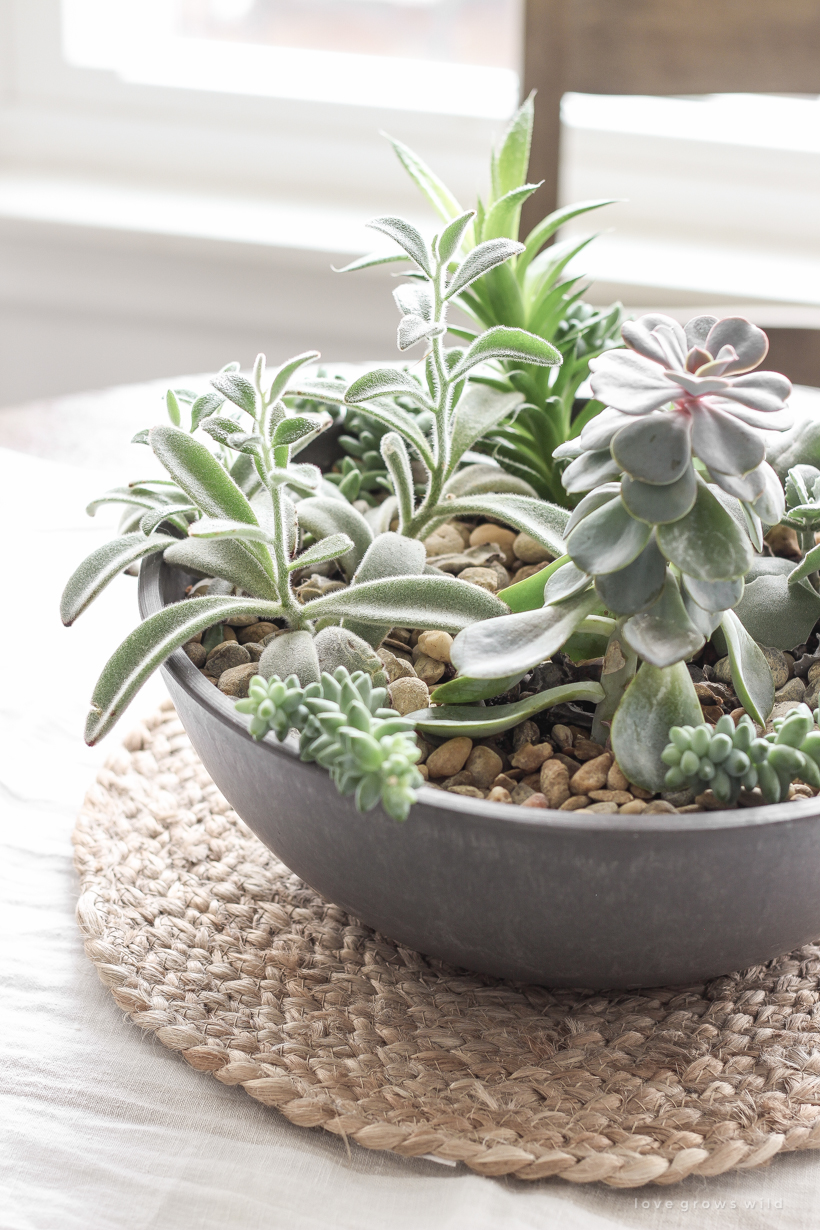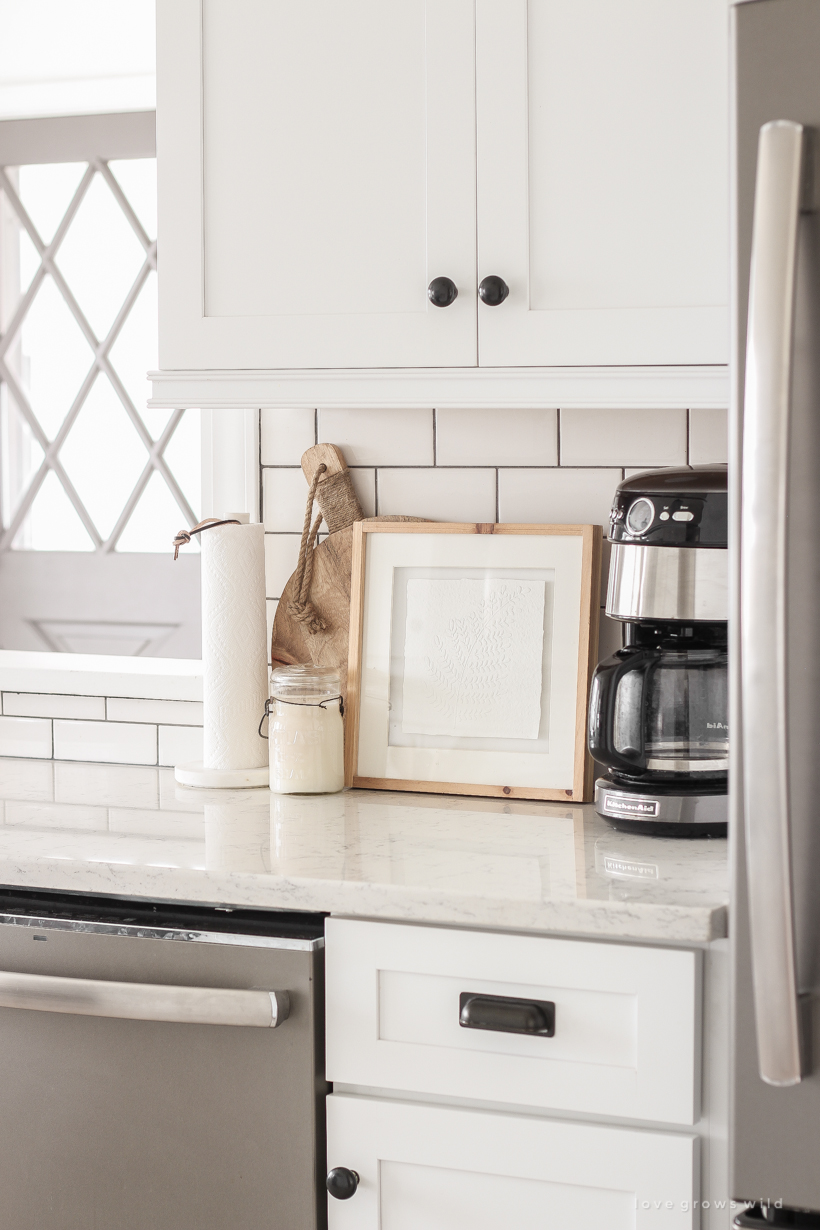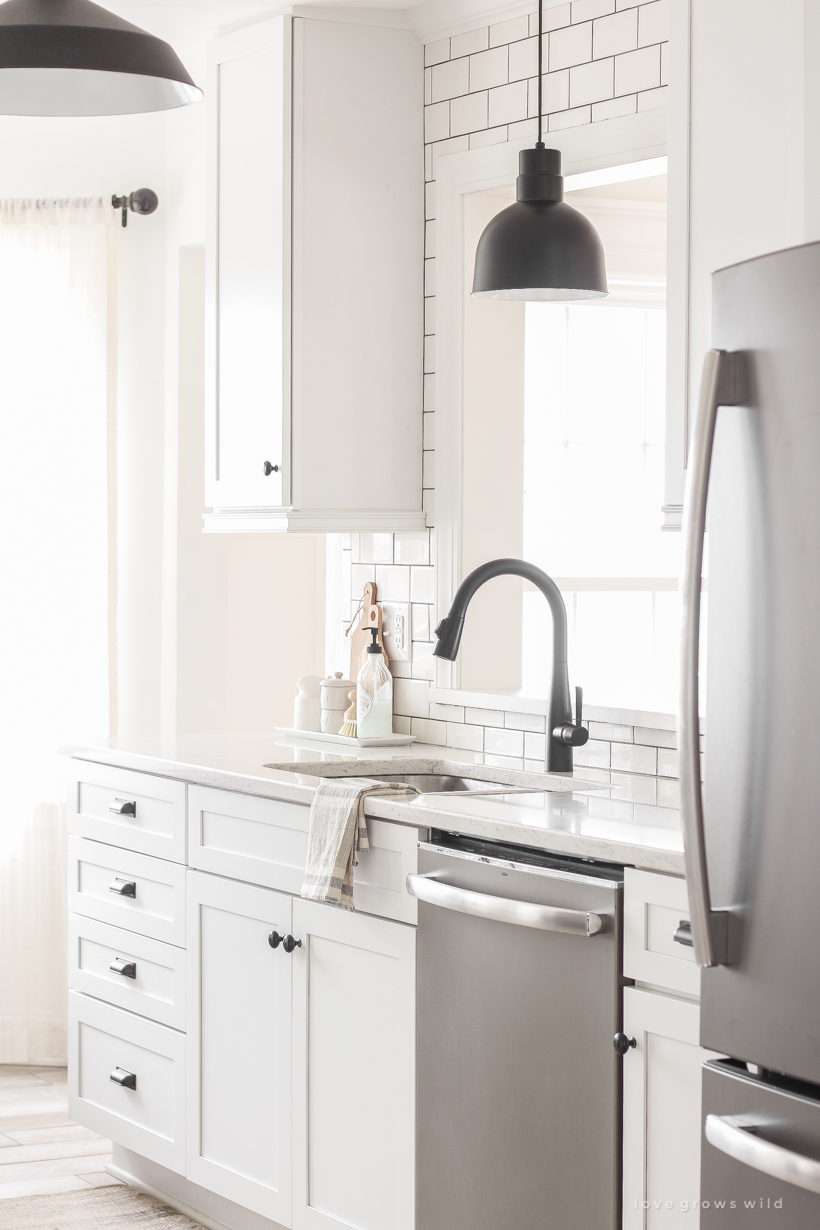 I hope this was helpful to give you a closer look at the curtains I grabbed from Target as well as some inspiration for styling your kitchen counters. If you have any questions, just let me know, and be sure to follow me over on Instagram for more behind-the-scenes! xoxo Liz
---
sources
kitchen sources counters, lighting, cabinets, etc: here
wall color: Du Jour by Valspar
curtains: Target
curtain rod: Target
kitchen table: World Market
dining chairs: World Market
round rug: RugsUSA
succulent bowl: here
large rectangle cutting board: Wayfair
pure delicious cookbook: Amazon
magnolia table cookbook: Amazon
large glass jar: World Market
small glass jar: World Market
faux greenery stem: Hobby Lobby
runner rug: Target
framed artwork: Target
round cutting board: Wayfair
candle: Antique Candle Co.
white rectangular tray: similar atWorld Market
lavender hand soap: World Market
bamboo scrubber:Amazon
creamer: similar atPottery Barn
small rectangle cutting board: World Market
ceramic pitcher: Magnolia
marble cake stand: Wayfair
bulldog salt + pepper shaker: similar on Amazon
wooden tray: Wayfair
jute braid charger: Target
from love grows wild market: seagrass glass pitcher, stripe tea towel, paper towel holder, salt + pepper pots
As always, I sincerely appreciate you shopping through the links I share, which allows me to make a small commission from your purchase while your purchase price stays the same. When you use my affiliate links, Im better able to create content for this blog as well as support my family, and I thank you from the bottom of my heart for supporting what I do! xoxo Liz
---
Subscribe toBlog| Follow onInstagram
Follow onPinterest| Follow onFacebook
The post Kitchen Curtains + Counter Styling appeared first on Love Grows Wild.