Everything to know about Wellmania, the Australian Netflix comedy that's a hit in the US
[TAG0]
If you're one of the 9.5 million people on Instagram who follows the side-splittingly funny Celeste Barber -- known as "The Australian Queen of Comedy" and whose celeb Insta-followers include Reese Witherspoon, Amy Schumer, and Cindy Crawford -- then you already understand why she stars in the new Netflix comedy Wellmania.
In point of fact, though, in addition to appearing in this 8-episode Netflix series that was inspired by the book Wellmania: Misadventures in the Search for Wellness, Barber also served as executive producer and was heavily involved in the creative process for the show. A show, by the way, that's currently #6 in the US as of this writing, beating out more established titles on the streaming giant like You and Shadow and Bone.
Wellmania debuts in the US Top 10
Barber's new Netflix comedy, meanwhile, currently enjoys a strong 86% critics' score on Rotten Tomatoes, as well as a very solid 80% audience score. From Netflix's description of Wellmania, the cast of which also includes JJ Fong, Mirando Otto, and Lachlan Buchanan:
"Wellmania follows human tornado and food critic Liv Healy (Celeste Barber), who has just been offered her dream job in New York: to be a judge on TV's biggest new food show Banquet Royale. But after returning home to Australia to surprise her best friend Amy for a milestone birthday, Liv is diagnosed with catastrophic health and her US green card is canceled. Looking for the quickest route back to New York, she throws herself body-first into a radical wellness journey, hell-bent on getting well to get home."
That journey includes an intense detox of herbal laxatives and enemas. Liv also straps on a Fitbit and takes a few odd yet comedic detours into sex therapy, micro-dosing LSD, and an encounter with a death doula.
Hers is the kind of character that's described as a "walking human tornado." She's a journalist who writes about food and wine, a hedonist who loves restaurants, liquor, drugs, and sex, and who's found to have "garbage organs" (it's especially funny if you say that with an Australian accent) after her panic attack in Sydney and the revocation of her green card. "I jogged for the first time," she laments at one point during her road to wellness. "I feel like I've been f****d by a truck."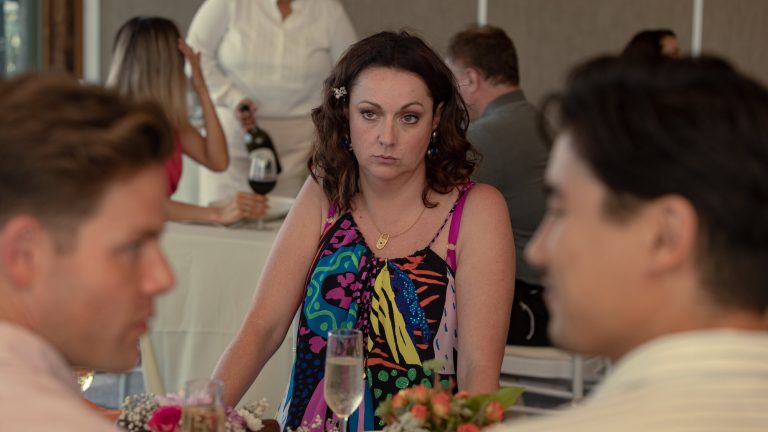 'It feels like my baby, this show'
Along the way, of course, Liv comes to understand that wellness is about more than the physical aspects of life.
"It feels like my baby, this show," Barber said, in an interview with Netflix included with the show's press material. "I've been very involved from the very beginning including pitching to Netflix. The creative process was amazing, it's just been very collaborative and wonderful.
"...The story of Liv Healy is a female story, so it's important to have the female touch on all levels of production, not just heads of department but all throughout production. I needed to have as many women as possible on set, in the writer's room, in post. We have to have women telling women's stories."
The post Everything to know about Wellmania, the Australian Netflix comedy that's a hit in the US appeared first on BGR.
Today's Top Deals
Everything to know about Wellmania, the Australian Netflix comedy that's a hit in the US originally appeared on BGR.com on Sun, 2 Apr 2023 at 20:27:00 EDT. Please see our terms for use of feeds.