What's Up, Weekend? The ISS, Amazon, LTK Day + BIG Stuff Coming Up!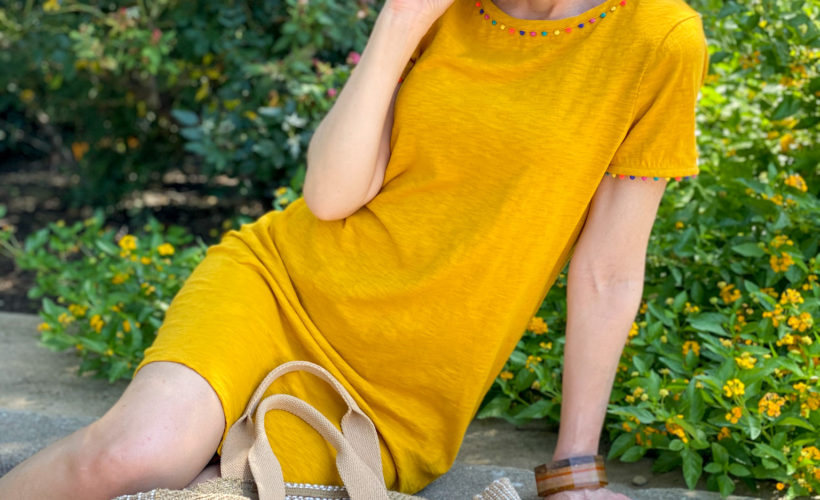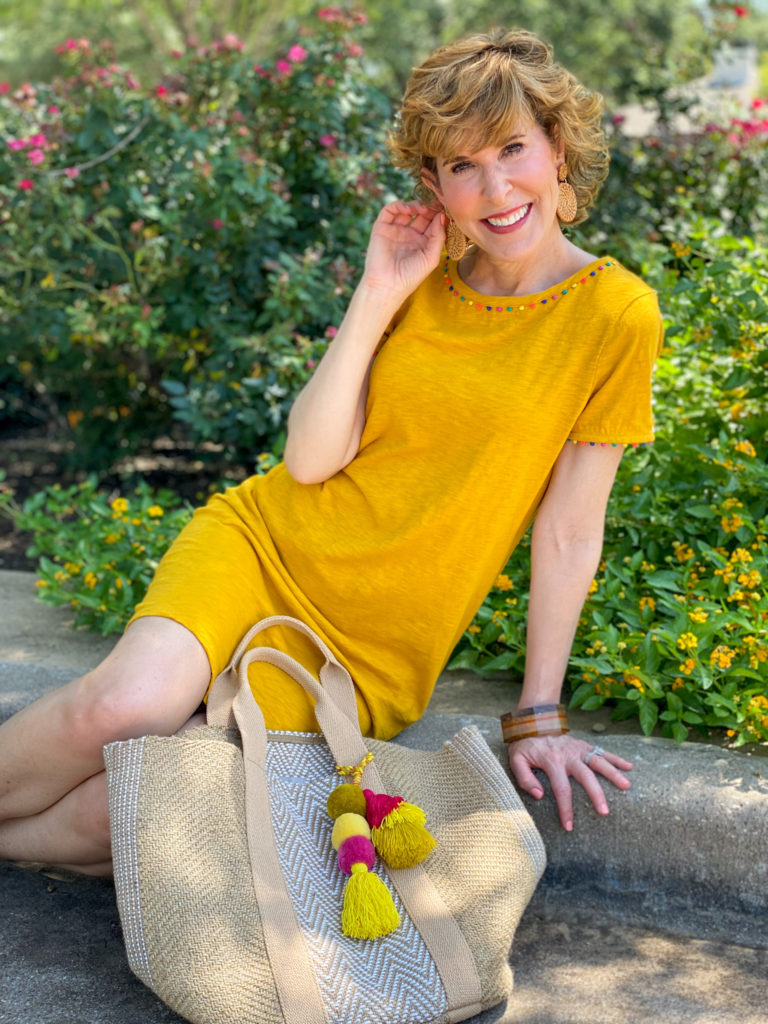 Happy Weekend, y'all! I hope you had a good week! This was a wrap-up week for me! I finally launched two big projects that I'd been working on for months:
My First Foray Into the "Clean" Beauty World! – After months of trying out products and researching brands, I finally pulled the trigger and shared my first "clean" beauty post. I finally found a brand that was worthy of recommending to you! If you missed the post, you can read it HERE.
I launched The Empty Nest Blessed Year-Round Gift Guides – I've got gift ideas for everyone from Him and Her, to College Kids, Young Adults, and even Senior Adults! My heart with these gift guides is to save you time and stress! If you struggle with gift ideas, I'm here for you! If you haven't had a chance to check it out yet, you can do that HERE.
Other Scoop From This Week
From the coolest stay-at-home date activity to the Amazon counterfeit crackdown, here's the tea!
Suzy & Bob Geek Out Over the ISS
As we were watching the weather one night, our favorite Dallas meteorologist mentioned that the International Space Station would be visible that night in the skies above Dallas! Not usually ones to go for that sort of thing, on a whim, Bob and I decided to set an alarm on our phones and head out to the back yard at 9:45 p.m. to check it out. Oh. My. Word. It was so cool!
The ISS orbits 248 miles above Earth, and travels at 17,500 mph—so it orbits the earth every 90 minutes! It was easy to spot because it was the brightest thing in the sky! It looked like a fast-moving plane, but without blinking lights. 
Want to figure out when the ISS will be visible in your area? Click HERE. (Or download the app from the App Store HERE.)
Amazon Lays It Down!
Amazon has cracked down on sellers selling counterfeit or possibly trademark infringing products. That's a good thing because counterfeit items take profits away from the original designers! It's also forbidden Influencers from using words like "dupe," "fake," or "faux," in connection with merchandise. Instead, we can recommend stylistically similar items using language like "shop the look." Failure to abide by Amazon's policies can result in legal consequences.

I've never promoted counterfeit merchandise, but I have recommended items by using the term "dupe." Clearly, I won't be doing that anymore! But don't worry! I won't stop sharing those "shop the look" items you love!
SHOP THE LOOK

Coming Up Next Week
I'm so excited, I may not sleep all weekend!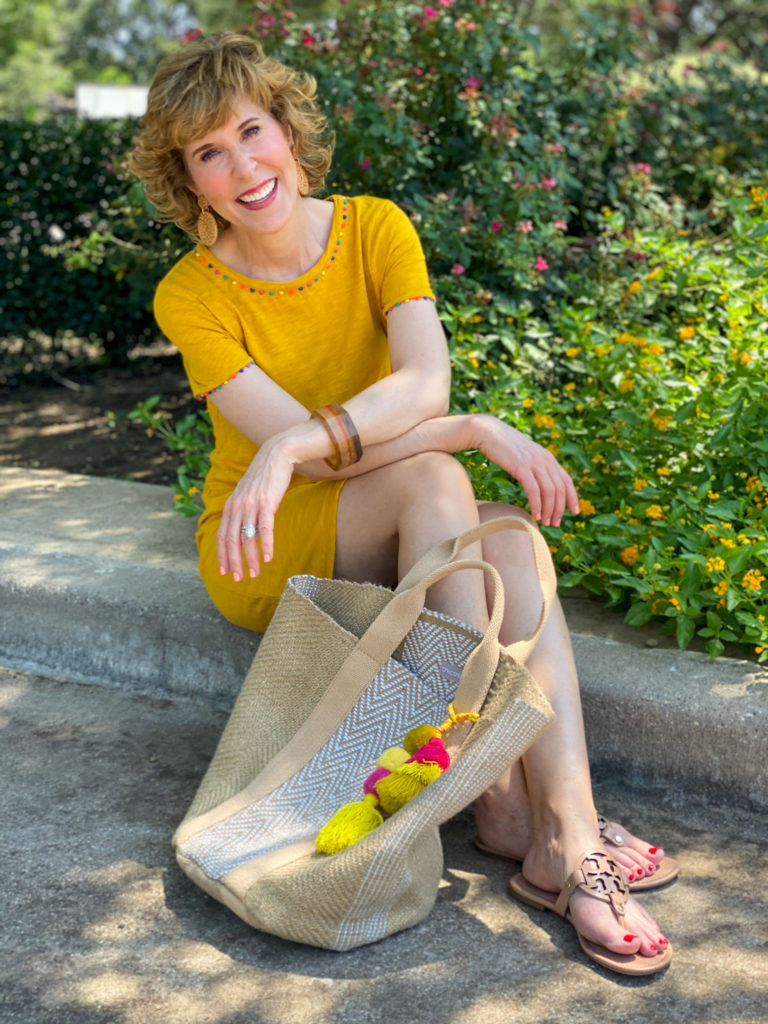 Suzy on a Podcast!
This Tuesday, July 21, my episode on the How'd She Do That podcast goes live! You know this is one of my favorite podcasts, and it was so much fun to share my career journey, faith, and heart with host Emily Landers! I so hope you'll tune in! Here's what you need to know:
Suzy's Going InstaLIVE With Dr. Jill Grimes!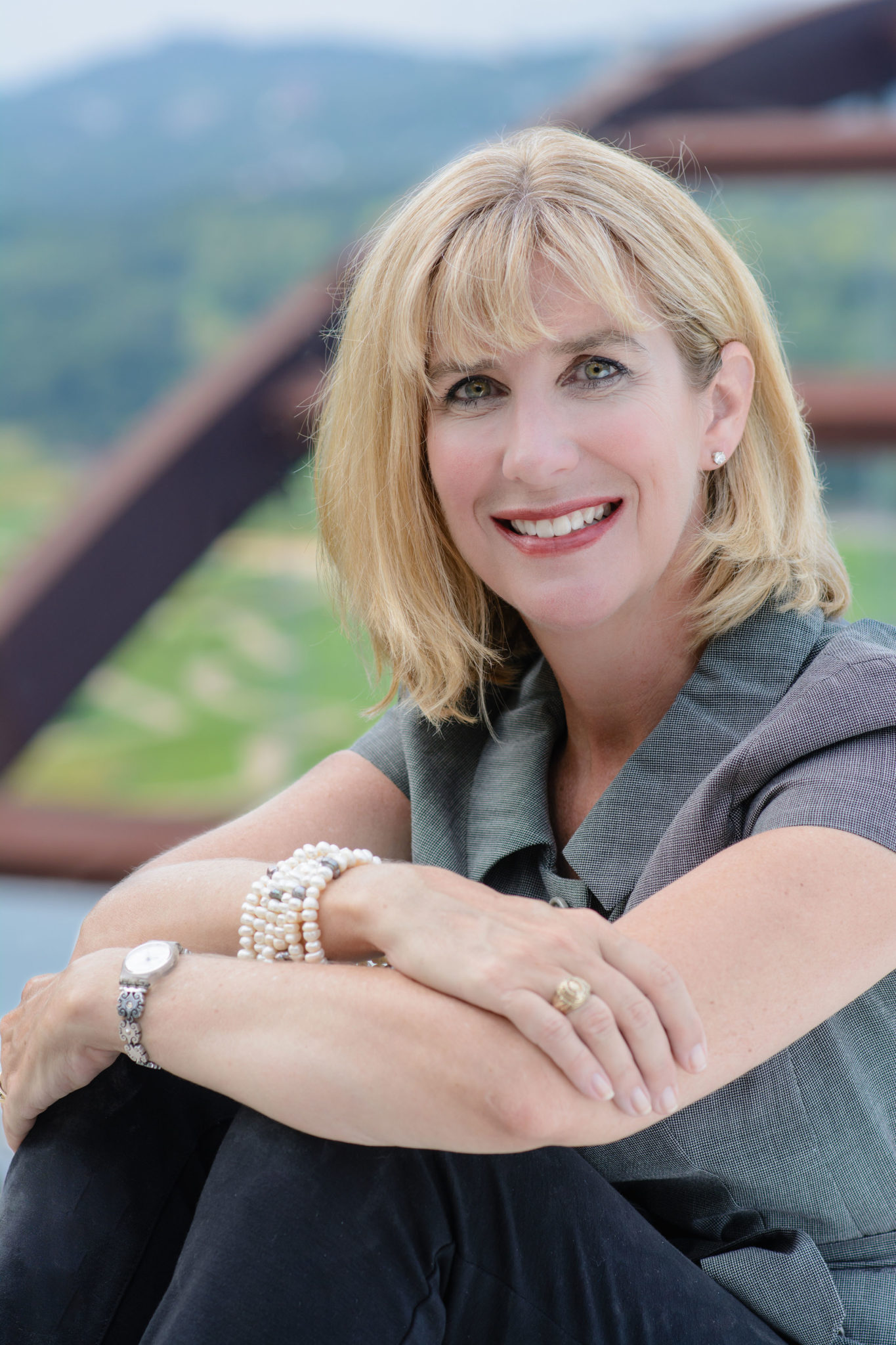 On Wednesday, July 22, at 12 noon CST, I'll be going LIVE on Instagram with Dr. Jill Grimes! As you may remember, Jill is the author of The Ultimate College Student Health Handbook: Your Guide for Everything from Hangovers to Homesickness. Right now, it's more important than ever to equip students (and young adults) to appropriately self-treat common injuries and illnesses. so we're going to be talking all about how to get students prepared. Here's just a little of what we'll be covering:
First Aid Kit must-haves for college students in the COVID-19 era.
What over-the-counter medications students should bring to campus, and when they should use them?
How you can help your student take control of his/her health for the first time as they move away from home.
Got any questions you want me to ask Dr. Grimes? Please leave me a comment below, email me at suzy@emptynestblessed.com, or DM me on Instagram.
Be sure to set an alarm on your phone for 12 noon CST on Wednesday, July 22 to watch our InstaLive Event! To tune in, be sure you're following me on Instagram! When it's time for the event, you can either go to my profile page and click on my profile picture when you see the word LIVE appear OR click on my profile picture at the top of your screen where you usually watch my InstaStories.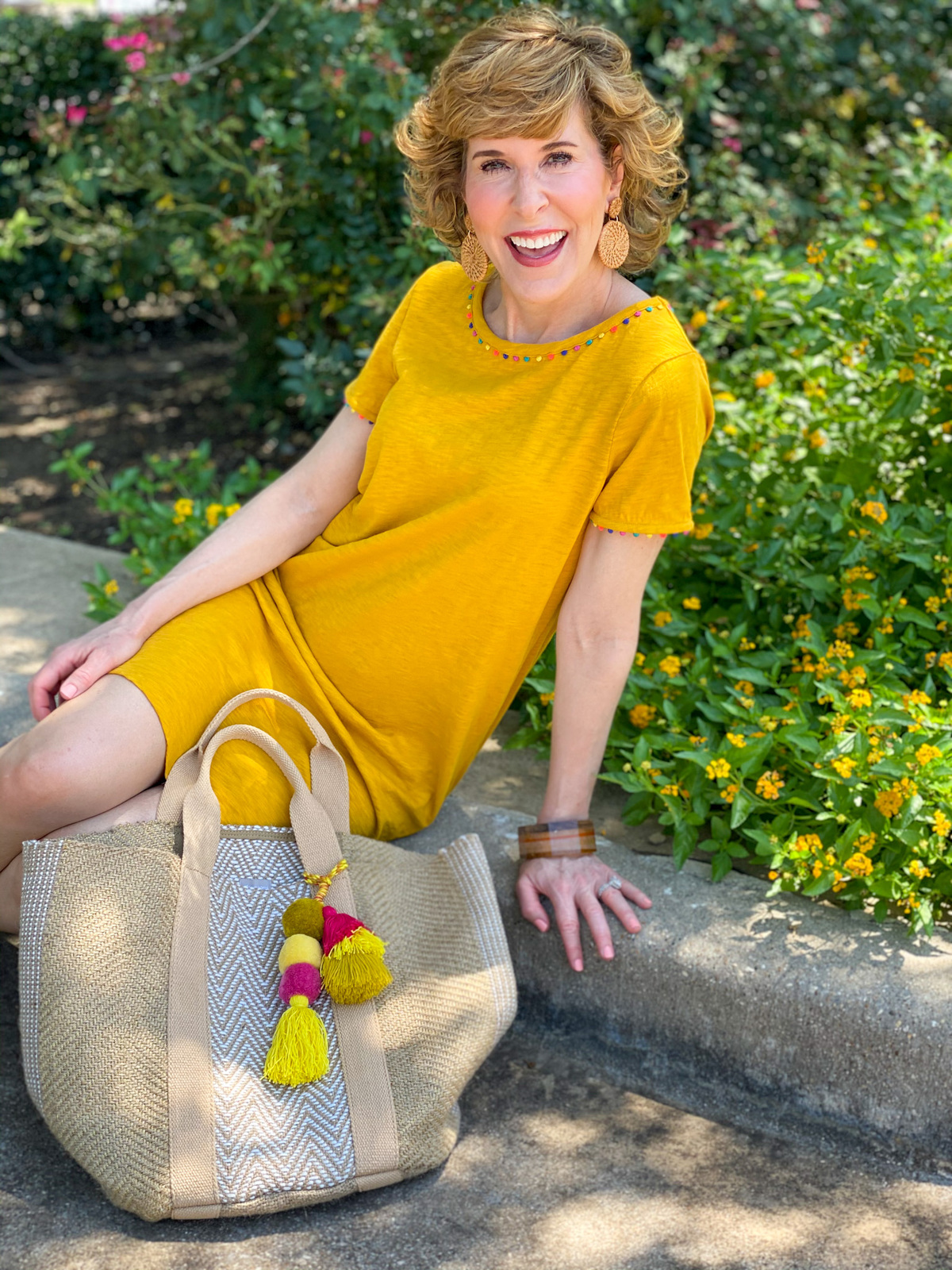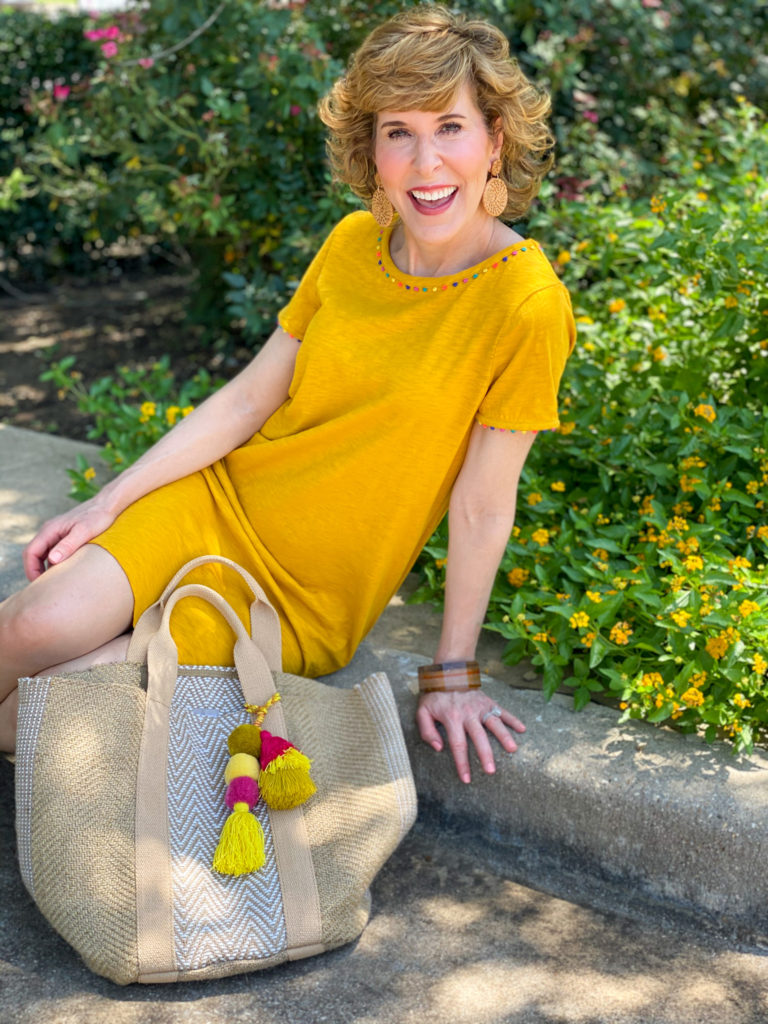 Boden Charlie Jersey Dress (25% off in the LTK Day Sale!) | Tasseled Jute Tote (50% off) | Octagonal Wood Bangle Bracelet (50% off) | Lightweight Raffia Earrings

This darling tee shirt dress has colorful mini pom-poms around the neckline and sleeves! It's slightly fitted but has no spandex, so it's not clingy. It's lightweight and cool, and runs TTS. It comes in a few different colors and patterns, and it's going to be on big-time sale this coming Sunday. (Keep reading to see how to snag an exclusive discount!)

Best Weekend Sales
Sale-wise, the biggest thing you need to know about this weekend is that there are a bunch of exclusive sales available only in the LTK App this Sunday, July 19!
The first thing you need to do is follow EmptyNestBlessed on the liketoknow.it app. It's available on phones or tablets.
Next, you need to follow EmptyNestBlessed on the app, to give you access to these exclusive sales. Here's an infographic that will walk you through it.
Once you've followed me on the app, navigate to it on Sunday, July 19, and head to my page. (You can use the search feature if you're having trouble finding me, but be sure it's set to "Influencer Search" and not the default "Product Search.") You can also go straight there by clicking HERE. When you shop via my page on the LiketoKnow.it app, you'll be given a promo code that is exclusive to LTK app users! Once you click through to the brand's site on my page, you'll shop as normal, entering the promo code at checkout to get your exclusive LTK Day discounts.
There are several brands offering discounts, but I'm only promoting the three that I like, know you like, have shared with you in the past, and (of course!) that I shop myself! Here they are, along with info on the discount they're offering, and some of my favorites from their sites.
These collages are clickable for more information on anything you see, but on Sunday, you must go through my page on the LTK app to get the promo code for your discount!
BODEN




25% off + free shipping on $49+ orders
I love Boden's colorful, clean designs! The dress I'm wearing in the photo at the top of this post is from Boden. If you follow me on Instagram, you've also seen me in this navy & white jersey knit tie-neck dress, this mini pom-pom tee, and this bathing suit. THIS is the dress I'm snagging in the sale on Sunday!
FRONTGATE

25% off + free shipping (including furniture!)
Frontgate is always so classy for indoor & outdoor furniture & decor! Watch for a post coming up soon on our redecorated patio! We bought our furniture about 10 years ago from Frontgate, and it's the most beautiful quality.
Square Pillow | Bolster Pillow |Lilly Pulitzer Pillows HERE or HERE
I film my Instastories on my patio most days (Praise hands

for good lighting!), and I always get questions about our beautiful monogrammed square pillows and bolster pillow! They're from Frontgate, of course! I'm going to snag this wreath in the Frontgate sale on Sunday to finish out my patio decor!
SAM EDELMAN


25% off + free shipping/returns
I've said it many times before, but Sam Edelman is one of my fave shoe brands for women over 50! The shoes are well-made, have a cushy footbed, and they carry narrow, medium, AND wide widths in their most popular styles!

Plus, since they always offer free shipping/returns, it's easy to order and return if things don't work out!
Sam Edelman's Hazel pumps and Felicia ballet flats are classic workhorses in my closet! Here are some of my favorite looks that will be 25% off on LTK Day:
Other Weekend Sales

Worth a Look
ANNE COLE | This new-to-me brand was one my assistant turned me on to, and their darling swimsuits turned out to be the best sellers on my Best Bathing Suits for Beach Babes Over Fifty post! Regular and Plus available! Take 40% off sitewide with code REFRESH.

CABANA LIFE | 40% off sale styles with code SUMMERSALE. That includes this darling UPF 50+ shift dress!
CHICO'S | Up to 70% off sitewide in their semi-annual sale. The gorgeous and versatile palm print oversized scarf I featured on my Instagram last week is 50% off, making it under $25! The jute tote I'm carrying in this photo is 50% off!
LEGACY BOX | Up to 60% off on E-Deals (no code needed). I told you about my experience with this amazing company that digitizes your old videos, photos, film, and more (and how my son gave me a starter kit for Mother's Day
) in June's SO in the KNOW post. For more info on how it all works, click HERE. (Ends 7/19.)
NORDSTROM | Don't shop now, but do get ready for the upcoming Anniversary Sale! Look for a post from me in the next few weeks getting you all up to speed on what you need to know. I've been shopping this sale for years, and I've got all sorts of tips & tricks! Right now, the only thing you need to know is that Nordstrom cardholders get early access, along with a whole bunch of other benefits. If you're not a Nordstrom cardholder, know that if you apply and get accepted, you get to shop the sale early, plus receive a $60 Nordstrom note to spend. Click HERE for more info.
NYDJ |30% off sitewide in their Semi-Annual Sale + free shipping /returns. This is the best spot for jeans, pants, shorts, and skirts for women over 50! They carry regular & petite sizes & styles too! I love these white 11″ Bermudas with a rolled cuff! This denim skirt will go with everything you own! (I featured it in THIS post where I told you what I'm learning & loving in the empty nest right now!)
SOMA | BOGO 50% off almost everything sitewide! Stock up on jammies, undergarments, and now, clothing too!
STEIN MART | I've never linked to them before, but an Empty Nest Blessed reader reached out to me and asked me to! I poked around the Stein Mart site, and HELLO
! They have some amazing deals on a wide assortment of items, from designer handbags and jewelry to fashion and home! Wowza! Right now, take up to 60% off on 4+ items; up to 50% off on 3+ items; and up to 40% off on 2+ items. Click HERE to check them out!
What's up for you this weekend? Bob and I had such a good time at the movies last weekend, I think we're going to venture out again on Saturday night! Then on Sunday, we'll do church, and then I'll be on Instagram most of the day talking all about the LTK Day sale! I can't wait to hear about all of the deals you score! Let me know if you have any questions by leaving me a comment or DMing me on Instagram! xoxo
Blessings,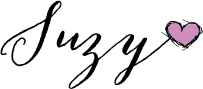 The post What's Up, Weekend? The ISS, Amazon, LTK Day + BIG Stuff Coming Up! appeared first on Empty Nest Blessed.