'The Only One in the World': Girl, 3, With a Rare Genetic Mutation Is a Little Fighter
A couple from England are battling every day to keep their daughter alive after she was born with a rare genetic condition that has severely compromised her breathing. Following genetic testing, doctors have confirmed that the toddler has a mutation that has never been documented before anywhere in the world.
Three-year-old Isla, from Leicester, is a little fighter who is full of life despite being a "medically fragile child"; the baby girl is braving through the rare genetic disorder that has left her with abnormal bone development, premature aging, and slow growth. Talking to The Epoch Times, dad Kyle recalled the moment when a specialist informed them how Isla is "the only one in the world" who has got the medical condition.
"That was, I'll be honest, it felt like somebody had just punched me in the stomach," Kyle said.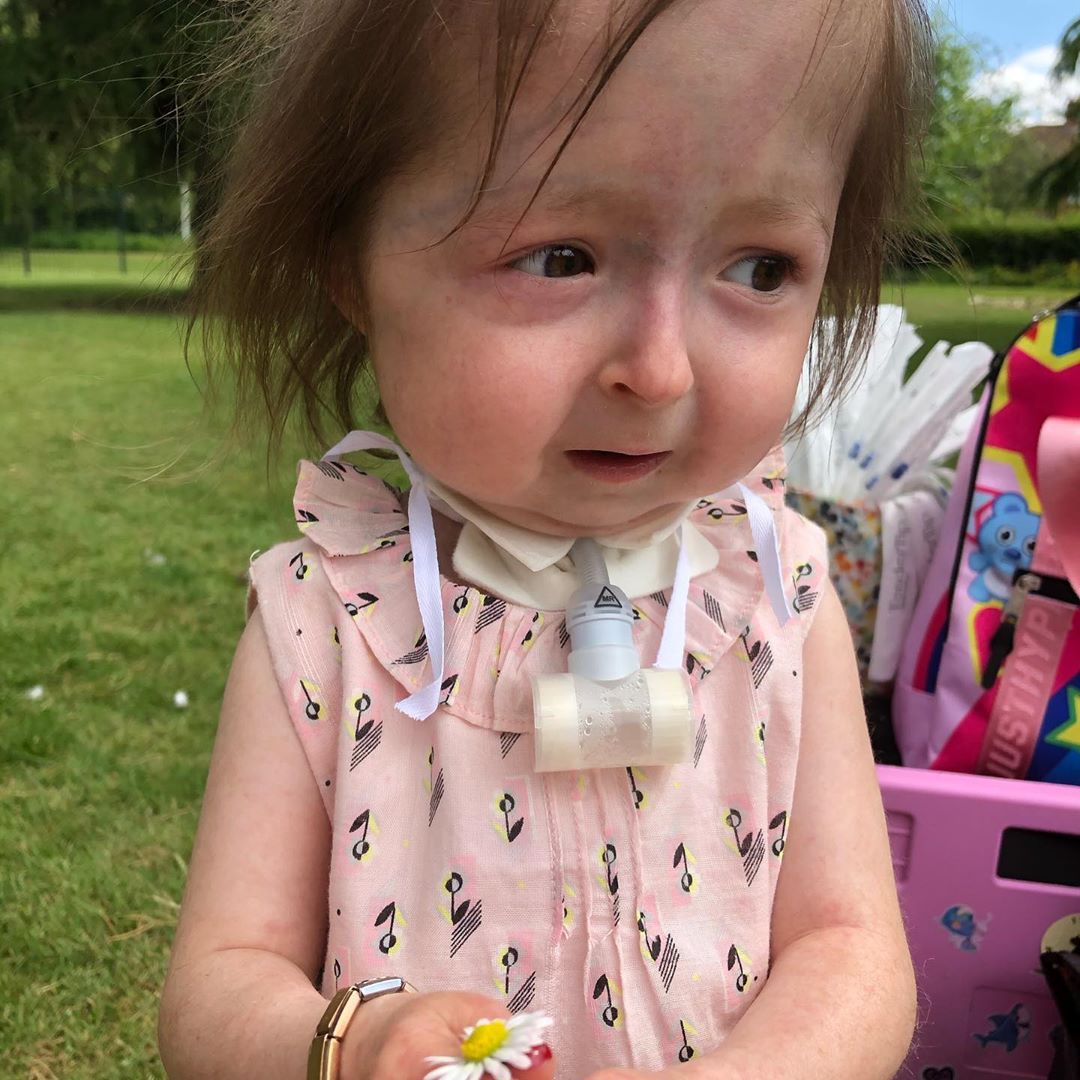 Concerns about Isla's health were sparked as soon as she was born. Medics quickly realized her oxygen levels were low and tried to intubate her to assist her breathing, but they were unable to get the tube in place.
"Her airway was narrow, as her chin was set back, which then pushed her tongue over the top of her airway. And so it was at that point that they rushed her off," mom Stacey said.
Isla was placed in an incubator as she had been born four weeks premature. However, the hospital medical team began to find other abnormalities with the child, including club fingers and a smaller-than-normal aortic valve in her heart. These findings prompted the genetic testing, but before the results came back, Isla was allowed to leave the hospital and join her parents and big sister, Paige, at home.
It took several months after Isla's birth before her medical team could discover the reasons for her serious breathing difficulties and other health issues. Because little Isla was the first case ever, her life hung in the balance as doctors scrambled to come up with answers for her distraught parents.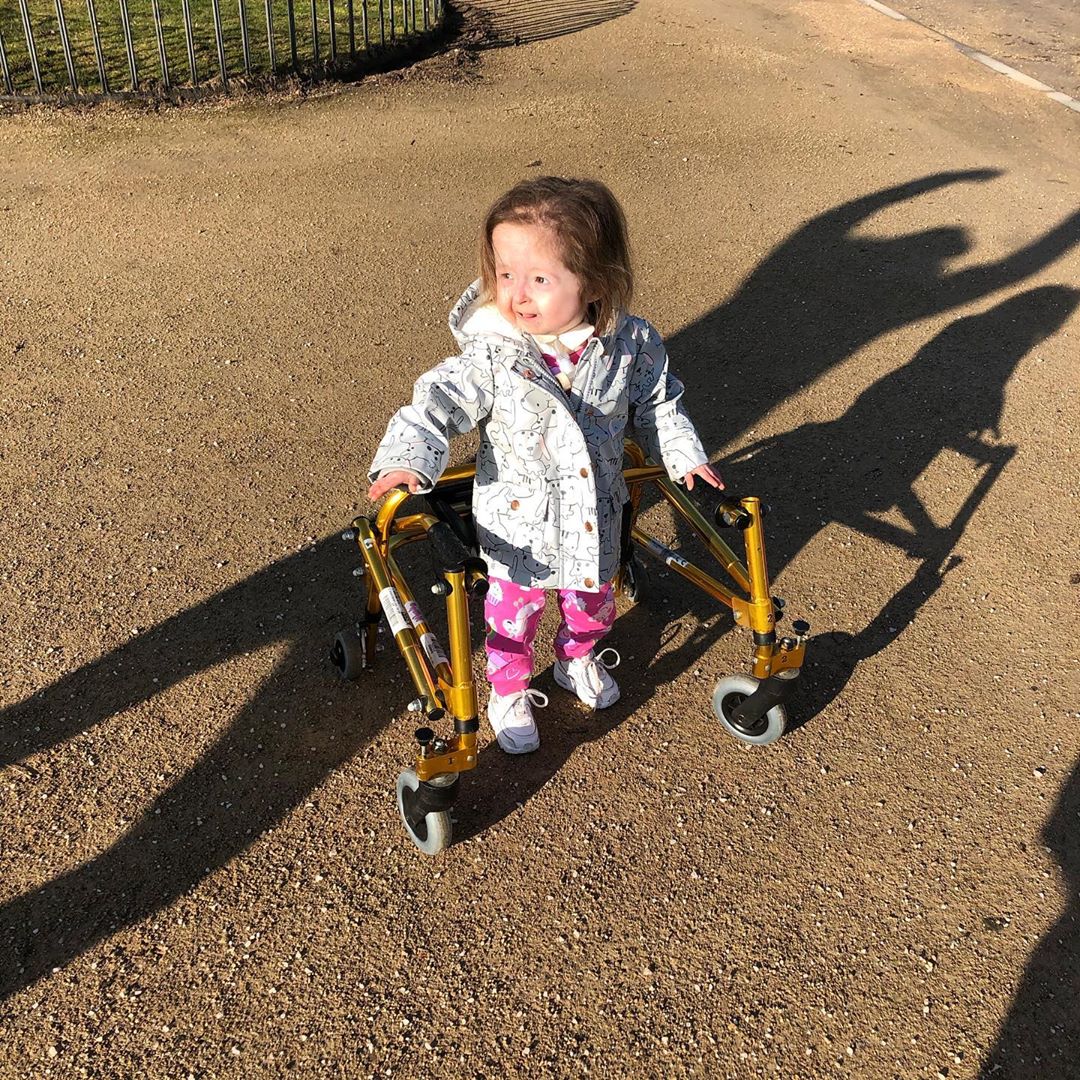 During the eight-month wait for results, Isla's breathing difficulties continued. She was also back and forth from the hospital due to being unable to feed or gain weight; her life was a constant struggle. But Isla's ongoing health issues came to a nightmarish head when she choked and began to turn blue. Stacey immediately started basic life support while her husband, Kyle, phoned for an ambulance.
"It was one of those moments where pretty much we kind of feel that even to this day, if it wasn't for our actions on that day, Isla still might not have been here," dad Kyle said.
The emergency spelled another extended stay in the hospital for Isla for more medical investigations. However, Stacey and Kyle feel they had been playing Russian roulette with their baby's life, but she had survived for a reason.
"There is a reason why she's here," Stacey said.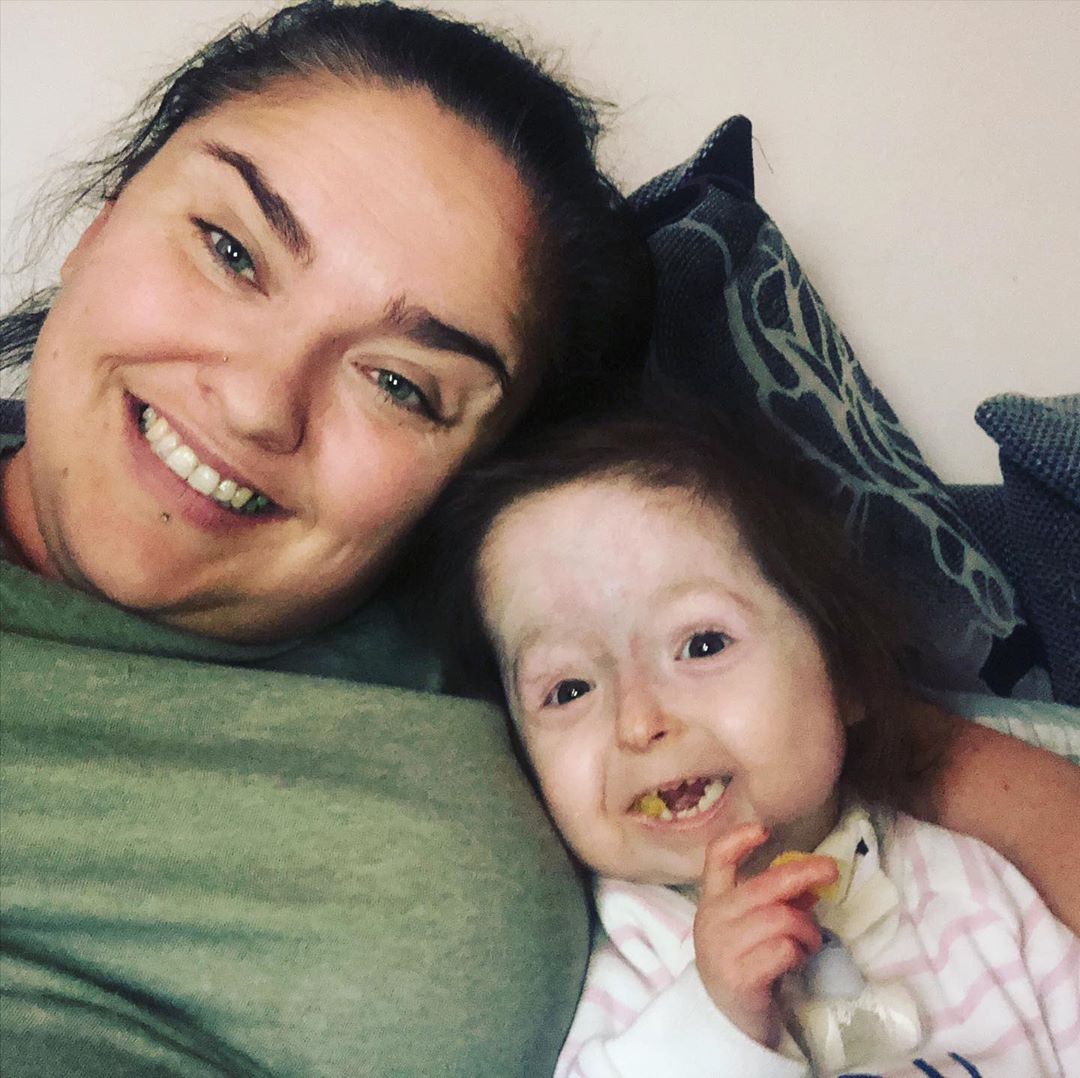 To figure out how to keep Isla alive, the medical team undertook a procedure to insert a tiny camera into Isla's airway. At this stage, a tracheotomy—a surgery to directly insert a tube into Isla's airway to allow her to breathe—was being regarded as a last resort.
However, as the procedure got underway, it soon developed into an emergency that left the consultant with little option but to perform the tracheotomy to save little Isla's young life. After leaving the operation theater, the ENT specialist spoke with Stacey and Kyle and pulled no punches over what had just happened.
"[The ENT]  went on to explain that she, basically, almost passed away on the operating table with the camera. So it was done on an emergency procedure to save her life again," Kyle said.
Plucky Isla was a fighter and not willing to give up on life. From the very moment she was born, Isla had been cheating death. And she had defied the odds for a fourth time on the operating table.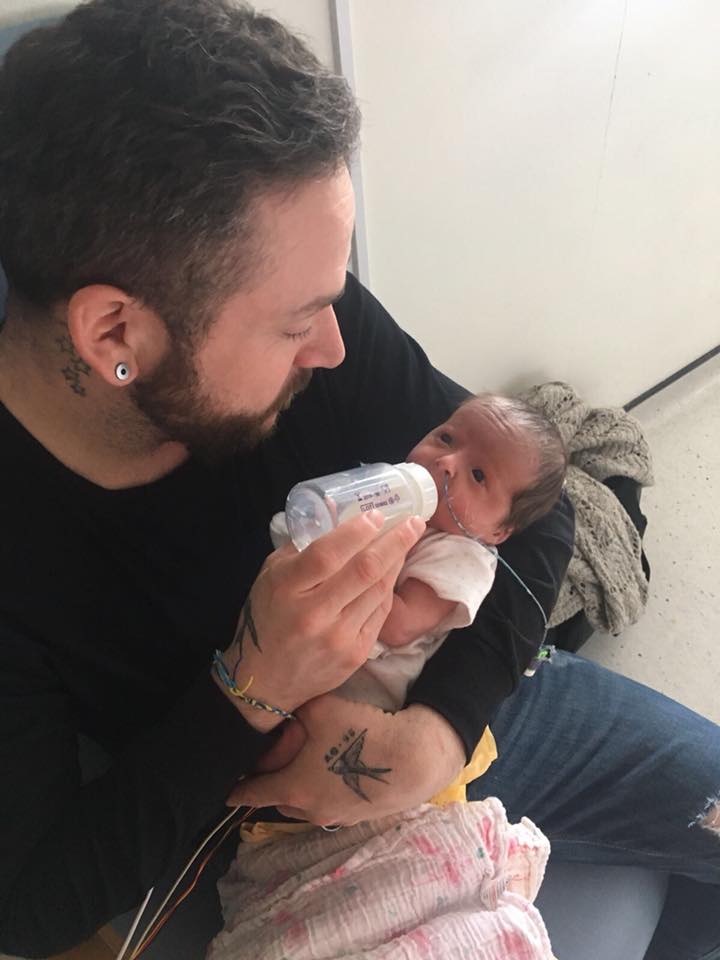 Due to the tracheotomy, the medical team warned that Isla would not be leaving the hospital for another four or five months. This new protracted hospital stay was because Stacey and Kyle would have to undergo training on how to manage her breathing.
Around two weeks after returning home with Isla, Stacey and Kyle received the genetic testing results. They had pinned hopes on the test results resolving their doubts and fears. But this was not to be. Their hospital appointment to go through the testing's outcome raised more questions than answers.
The testing indicated Mandibuloacral dysplasia—a rare condition that causes abnormalities in bone development, skin pigmentation, and premature aging (a medical condition called progeria). But Isla's condition did not appear to be either of the two types known to medicine. There were similarities to both types, but the test results did not match any other recorded genetic condition. Isla was unique from a medical perspective.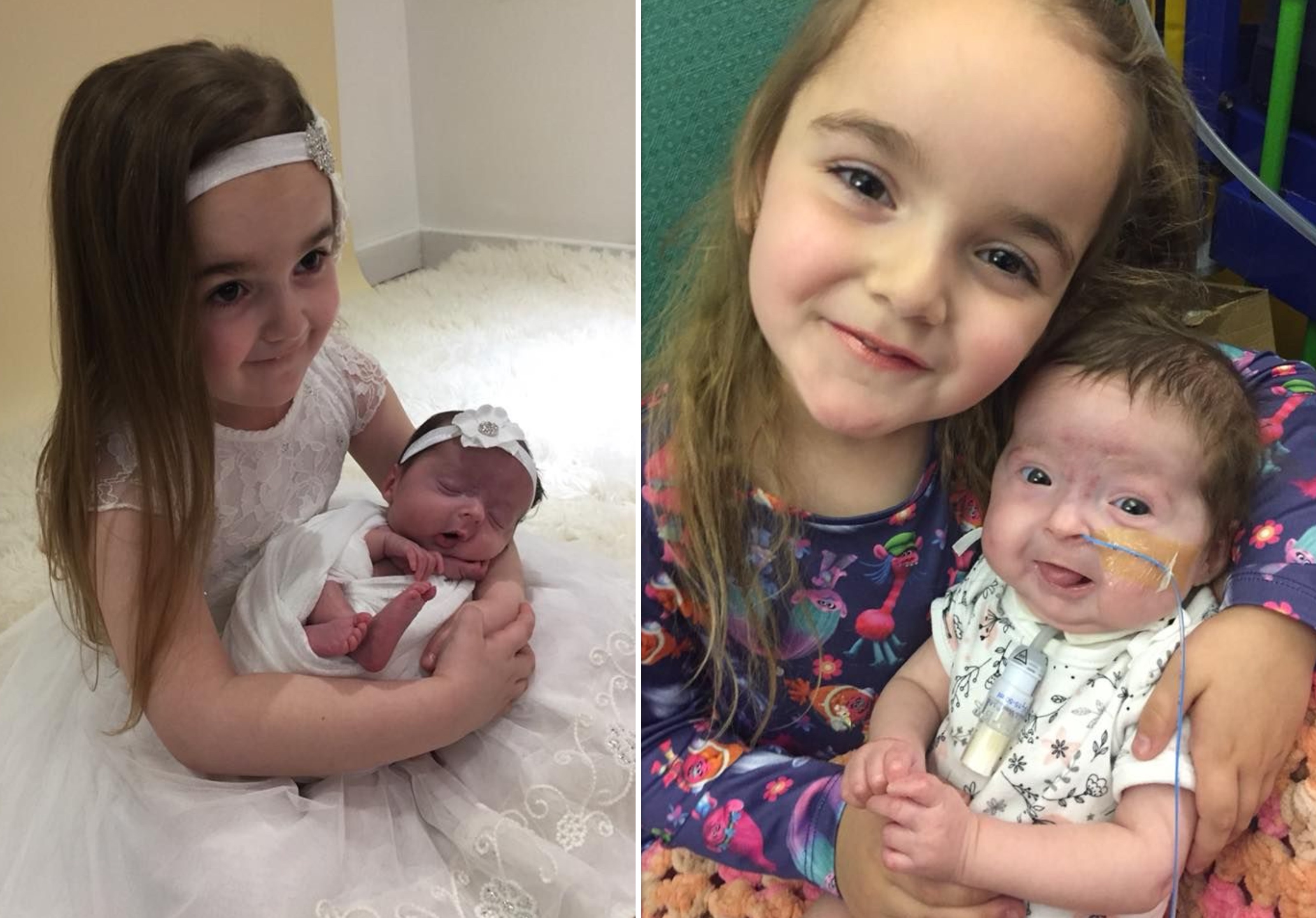 Back home, there was a mix of relief and trepidation. The stress they were all living through eventually led Stacey and Kyle to separate. Kyle, who had lost his mother to cancer a few years ago then, was experiencing issues with his mental health and struggling to cope with OCD (Obsessive Compulsive Disorder). They are now reconciled to an extent. Though not together as a couple, they are together as a team. Though the strain of Isla's situation has pushed them apart, Stacey and Kyle now acknowledge that they are the best team to care for Isla.
The one member of the family who has taken everything in her stride is the older sister, Paige. Though still young, Paige has stepped up to the plate as a protective big sister and is curious to know as much as possible about Isla's condition. Paige has also learned Makaton, a sign language, along with Isla so the two can communicate better as the tracheotomy makes speech difficult for Isla.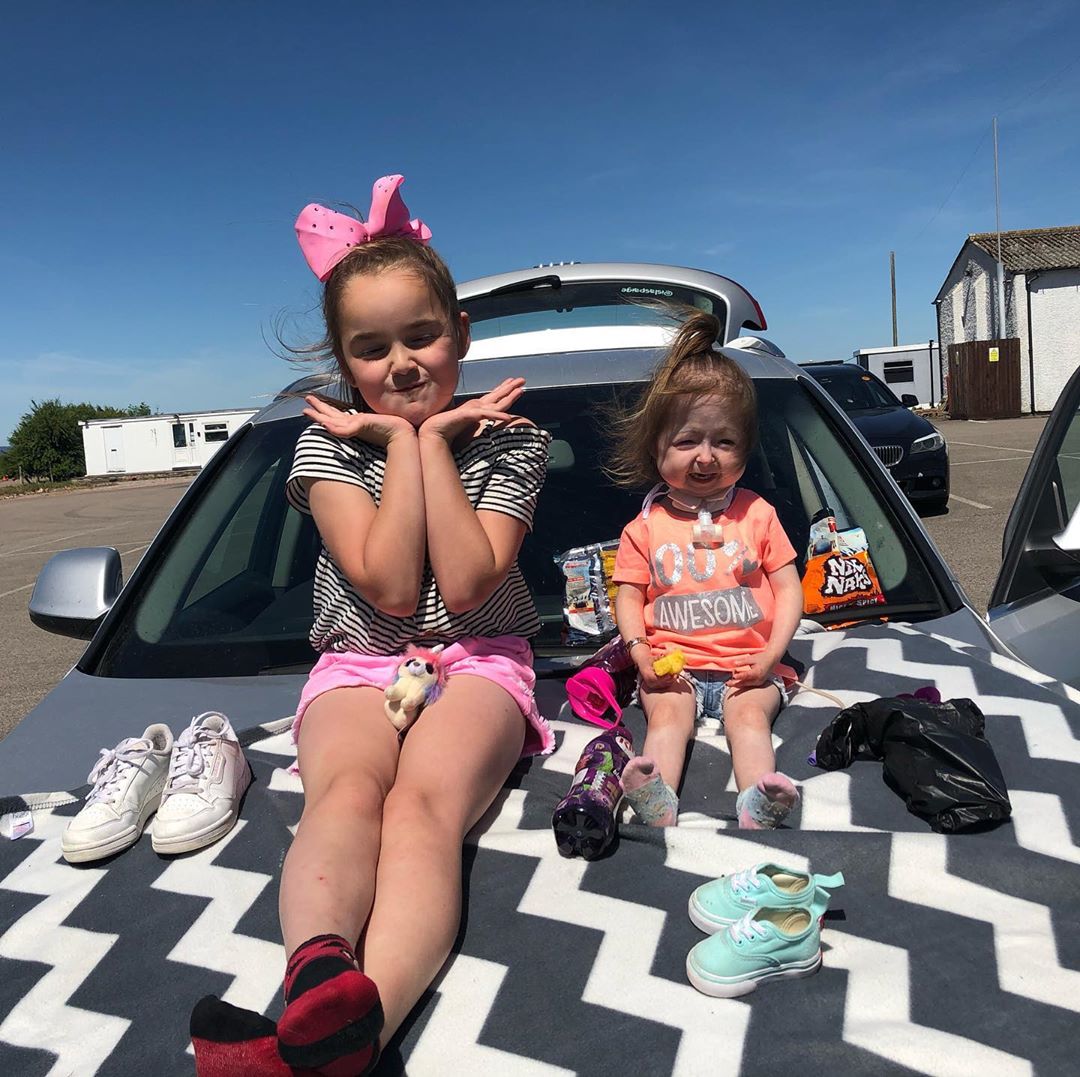 Talking about their little daughter's future, Kyle said: "She's got a future. We're going to live together as a family, and we're going to enjoy the rest of our lives."
With so much involved in caring for Isla, the family now has the help of caregiver and friend Shawna to take some of the workload and give Stacey a little downtime for other things. Shawna's role as a carer has proven to be a game changer for Stacey and Kyle, allowing them to be parents to both girls. Shawna has slotted in so well she is now regarded as another member of the family and knows every bit of Isla's care regime inside out.
"We've got two girls that are going through bigger battles than us," Stacey said. "So, all we can do is support them through that, and just do the best. I definitely feel like Islas was sent to sent to, to train to changes. I think we should pour a lot of positivity."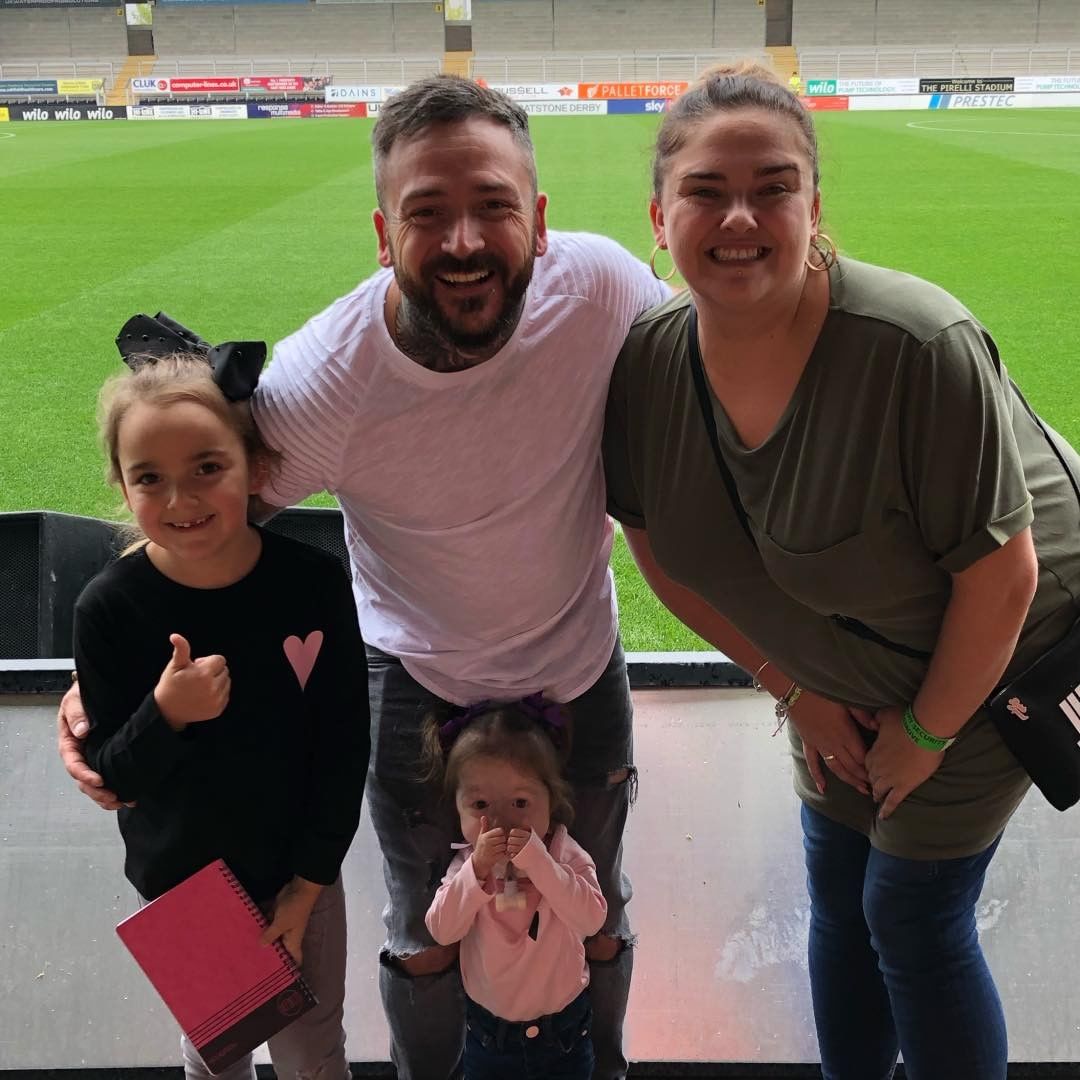 Kyle said as his late mother couldn't be here to pull him out of his life's struggle, he believes his mom sent him Isla to pull him out of his miseries.
"Both my kids are my saviors," Kyle said.
Watch Isla's story in the video below:
One Of A Kind: 2 Years Old Girl Suffers Benjamin Button Disease

Even though this little girl is the only one who suffers from Benjamin Button disease in the world, her smile melts everyone's heart.

تم النشر بواسطة ‏‎Inspired‎‏ في الثلاثاء، ٩ يونيو ٢٠٢٠