Homeschool Curriculum for Middle School: What We Use
The adolescent years are where we are most tempted to give up homeschooling, yet home can be such a needed supportive atmosphere for the turbulent pre-teen years. The curriculum is not the most important piece, but it is where we often begin.
Let me share the curriculum we've used to homeschool middle school, as well as some sanity and survival tips along the way.
Middle school can be a rough time for kids and for parents, but if we set our expectations in line with reality and commit to parenting as well as teaching through thick and thin we can all experience the joy that comes with perseverance.
Table of Contents
Seventh & Eighth Grade Homeschool Life
As homeschooling moms, we have the ability (and necessity!) to plan not just academics, but the whole big picture for our children, taking their individual needs into account and adjusting based on all of life and not just school checklists.
So, thinking holistically, school is not just about the books and the work, but about helping the student grow and mature.
A 12-year-old student will do what he can to get autonomy and it won't make sense to mom. It will look different for different personality types – some are more openly argumentative while others prefer subversion – but often it feels like a 12yo (or 11, or 13 – different kids hit it at different times) is a large 2yo.
However, as mothers with a monthly reminder of how hormones mess with perspective and emotions, we've got to take it in stride and realize it's a season to walk with them through, not a time to despair because we thought they knew better.
So my personal priority with my seventh grader is independence with accountability.
Where possible, he can exercise freedom and independence in his work: where it's done, when it's done, what order it's done in. But, there's also structure I need to maintain to keep him accountable: work before play, work done by the end of the week, and work always looked at weekly.
If the accountability slides, so will the work – that's not because I've failed to install a work ethic, but because he's human. It's also because he's ripe for learning some lessons through experience about getting work done – so my priority as teacher-mother is making sure he sees natural consequences – both of getting work done early and of getting work done late, of getting work done well and of getting work done sloppily.
Rather than expect I can set things up so he has zero work ethic issues, I'm going into it knowing that experiencing consequences is a large part of his current life curriculum.
When planning eighth grade, perhaps more than any other grade, you have to consider what your plans are for the following years. Will you choose a day school high school? Then your year must focus on ensuring they'll be ready for tests, specific studies, and homework.
Will you homeschool high school? Then your year should include training for independent study, writing instruction, and making sure you're ready for whatever extra requirements your state might have for tracking and crediting work.
Our plan is to homeschool through 10th grade and then send our kids to the local community college, where they can graduate with their AA & high school diploma (if they want one) at 18 – it's what my husband and I did, and it worked well for us – plus, it means I can pass on doing high school science.
So, that means I have only three more years of homeschooling my oldest! With our three-year-history-cycle plan 7th-8th-9th is a set, then we'll see where we are with 10th and then on to community college (where he can take lab science classes and have a math instructor for the higher levels).
My Middle School Homeschool Plans
In 7th grade, students begin to commonplace, start a Book of Centuries, receive new art and school supplies, and have class homework for which they are responsible. Our 7th grade year includes ancient history and literature, history of scientific discoveries, Art of Argument, Grammar of Poetry, Bible Survey (2-year program), language (Latin or choice), written & drawn narrations, and nature study. They also continue making progress in Math-U-See, based on mastery, as well as progress in piano.
8th grade is a continuation, with the added responsibility of managing some work as weekly tasks so they have opportunity to practice (which means learning through experience & failure) time and task management. In 8th grade, the plan includes medieval history and literature, Bible Survey, chemistry or earth science, Introductory Logic, language (Latin or choice), essay writing & written narrations, and nature study. They also continue making progress in Math-U-See and piano.
Use the tabs to browse our different homeschool plans and curriculum picks for the middle school years to date:
Return to the top of middle school plan tabs.
Letting Middle Schoolers Think for Themselves
"I come in with something it took me three years to come to the conclusion about this matter, and I get mad because the kids don't see it in the classroom in 30 minutes.

What I'm doing is depriving them of the process and getting there, and it's dehumanizing. We throw these things in books in their laps and then we wonder why they're not overjoyed like we are.

How long did it take us to get to the point where we were overjoyed about that? So this calls for great wisdom and discernment."

James Daniels, "The Nature of Education", 2009 CIRCE Conference: A Contemplation of Nature
Wow. This concept has so many applications besides even teaching our children.
Think of all the topics that you feel passionately about. How much time did it take to move from ignorance to understanding to love and passion? How many questions are rattling around in your brain, connecting with other ideas over time, waiting for their time to bloom?
Is it only lack of information that these questions need, or is it time and space and process to come to fruition?
So, when we share our convictions, whether it be about theology or parenting or education or politics, there really isn't a shortcut we can use to convince anyone else of our positions. It is not a process of downloading information directly into someone else's mind.
It isn't microwaveable. It's a seed that has to hit fertile soul, feed on material already there, gather in nutrients from other sources, then slowly germinate and grow, putting out a branch here and a few leaves there to gather in more rays of light until finally it's ready to produce fruit.
So, in education, then, it's not all about the teacher. Certainly the teacher must have knowledge and mastery and passion. However, a teacher's mastery and passion are not sufficient, will not guarantee a passing on of that passion. The teacher doesn't so much have to convince a student of the rightness of his passion, he has to cultivate the conditions in the student so the student can grow his own passion.
And, here again, we see also the need for leisure in order to learn. True learning happens when it becomes personal, a part of you, not when a fact is memorized. And this is a process that takes time, whether it be student encountering grammar or chemistry or an adult encountering new ideas about salvation or parenting or homeschooling.
This process that is individual. It can't be figured out and made into a cookie cutter process. Each person brings his own background and assumptions that make it easier or harder to accept an idea, that put different nuances and emphases on particulars, that make him apply it differently.
Let us remember that each individual must test and learn through his own action and processing.
Our Middle School Curriculum Picks
We also supplement with Khan Academy as needed for extra tutoring or clarification on concepts they have a hard time with.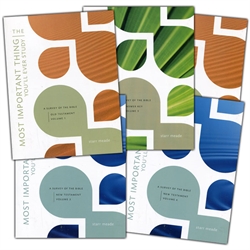 These are workbooky, but they get at what I want: An overview of the whole Bible with historic and interpretive notes and thoughts throughout. I don't want them to get to adult-level theology in high school without a thorough overview of Scripture itself first.
I schedule these out across 7th and 8th grade.
I begin teaching 7th & 8th graders to write literary analysis papers and persuasive essays if they've already had some practice in putting a 5 paragraph paper together. I know it's not classical, but it's what I've been teaching for over 15 years. The format is less important than the model, which is tutored practice and an insistence on clear thought well articulated. The outcome is a classical aim, though my methodology is not yet in line with classical models. Maybe someday.
I have used several things for grammar, but have only ever been happy with Nancy Wilson's basic, straightforward Our Mother Tongue. Kathy Weitz' Sentence Sense is also a good handbook.
Most of our writing is tied to our reading, which I teach as a class with other middle school students.
Ancient Mediterranean, by Michael Grant
My first seventh grader used a book set from Oxford Press on the ancient world that I was not content with, so I went on a hunt for something better that was more comprehensive than only highlights from the Greeks and Romans. This history book is engagingly written for a lay adult reader, focusing on development of civilizations as seen in their art. After all, it is the art more than anything else that has survived.
We read short sections weekly and discussed.
Because this particular seventh grader had already read all the books on the Greeks aimed at high school and below and enjoyed them, I also supplemented with George Grant's Antiquity lectures – simply listened to one per week.
History of the English-Speaking Peoples, vol 1 & 2, by Winston Churchill
For medieval history in eighth grade, both my boys read Birth of Britain and the first 5 or so chapters of the second volume of Churchill's History of the English-Speaking Peoples.
Churchill is an engaging writer and we have all enjoyed his titles. There is also an Audible version which is quite good.
Medieval history is much more than British history, but I haven't yet found a single volume European history to use alongside Churchill. Instead, I assigned four shorter, more specific books:
Story of Science, volumes 1 & 2, by Joy Hakim
These aren't my favorite, but I think knowing scientific concepts in the context of history is valuable. So, I overlook the chronological snobbery and choppy presentation of these books.
Science is not a set of facts we need to know because it's all Truth to be received. Science is a process of discovery, and we should always remember that we don't know what we don't know, and try to keep finding out more.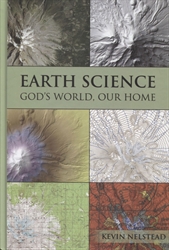 This earth science textbook is well-written and engaging, with great diagrams and illustrations. It is written from a Christian perspective, but does not take a dogmatic side in the age of the earth debate.
We have really enjoyed this science book.
If there's not time, space, or inclination for free reading, children (and adults) are not students or learners and are not educated.
coming soon
The post Homeschool Curriculum for Middle School: What We Use appeared first on Simply Convivial.